December 1-3 2019
University of Southern Denmark -Campus Sønderborg
Alsion 2
David Abercrombie stated in his seminal Elements of General Phonetics (1967) that speech is essentially "movements made audible" and he continues with showing, throughout his book, that "an air stream [...] is the basis of the whole of the sound, in all its variety, of human speech" (p.24).
Communication is inextricably linked with the generation of voice (in humans and other mammals). Breathing is the basis for this voice generation, and communication rests on a complex pattern of voicing, breathing and non-voicing, i.e. pausing. Therefore, breathing, pausing, and the voice together form the basis for all phonetic and phonological aspects of language.

Advancements in the analysis of interactions and dialogues (both human-human and human-machine), technological developments such as the Respiratory Inductance Plethysmograph (RIP), and the growing interest in social prosody have led to many new insights on how, for example, breathing and speech are coordinated, how systematically and diversely the voice is used in communication and in different speaking styles, how pauses and the perception of (dis)fluent speech are related, and how precisely pauses are prepared, indicated prosodically, and timed with turn-yielding and turn-taking.

The 1st International Seminar on the Foundations of Speech (SEFOS) will be the first event dedicated to the energetic mechanisms, states, and patterns of communication as well as to the multifaceted coloring and communicative functions of the voice. SEFOS aims to bring together researchers from different disciplines, such as phonetics, phonology, psychology, medicine, acoustics, speech technology, and computer linguistics.



Keynote speakers




Plinio Barbosa
Departament of Linguistics, Unicamp, Campinas, Brazil.

"Stylistic and cross-linguistic differences in the prosodic organization of breathing, stressing, and pausing"




Jens Edlund
Department of Speech, Music and Hearing,
KTH Royal Institute of Technology, Stockholm, Sweden.

"Breathing in interaction between humans and between humans, machines and robots"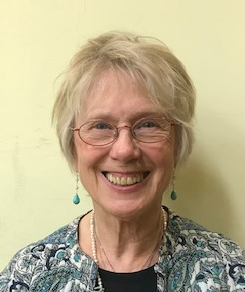 Donna Erickson
Kanazawa Medical University, Kanazawa, Japan / Haskins Laboratories, USA

"Our voice: A multifaceted finely-tuned instrument for any occasion and culture"
Call for papers
We invite contributions on all the various aspects of breathing, pausing, and the voice. Reflecting the cross-disciplinary nature of these fields of research, we are particularly pleased about submissions from the entire speech sciences and beyond, i.e., for example, medicine, rhetoric, technology, music, and zoology.

Topics of interest include (but are not limited to):
acoustic and physiological analyses of speech breathing

breathing, pausing, and phonation patterns under different mental, emotional, physical conditions

pathological/clinical aspects of breathing, pausing, and the voice, including pain.

personality traits (including attractiveness), speaking styles, and their links to breathing, pausing, and the voice

breathing, pausing, and/or voice patterns in human-machine-interaction and speech technology in general

interrelations between breathing, pausing, and the voice

interrelations with other features of prosody, such as F0 and intensity

silent, fluent, and disfluent pauses, hesitation phenomena

breathing, pausing and interaction, turn-taking, discourse control

forms and functions of voice quality in communication

singing and its relation to phonation and breathing

new technological or methodological development on the analysis of breathing, pausing, and the voice

recourses and corpora



Registration opens 1st of july
Ablecom Technology is a leading supplier of server chassis design and manufacturing technology. With expert technology and enthusiasm, we have established solid collaborative partnerships with our clients and suppliers for over a decade, developing nearly