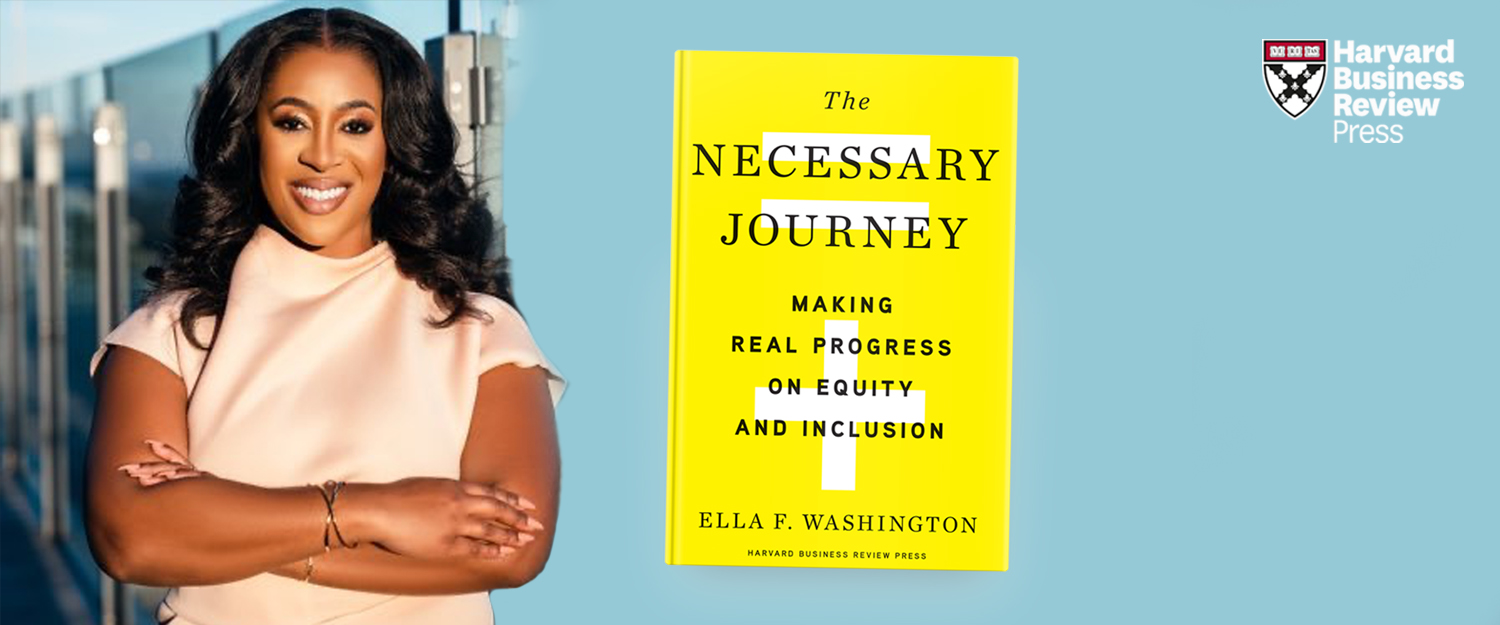 November 10 2022 Virtual Event
DAWN
Virtual Event: The Necessary Journey
What does a workplace utopia look like to you?

This is the question Dr. Ella F. Washington asks companies, and often she hears about an ideal vision of an organization that values diversity and inclusion and wants employees to bring their whole selves to work.

Many organizations desire this ideal vision and know that it's a journey to get there—but still don't know what's required to make the journey. Organizations have largely missed the mark when it comes to creating environments where all employees thrive in an equal and equitable way, because they treat diversity, equity, and inclusion (DEI) as a program that gets done rather than the necessary and difficult journey it is. A truly inclusive workplace requires invention and reinvention, mistakes and humility, adaptation to a changing world, constant self-reflection, and sometimes significant sacrifice.

Each chapter of The Necessary Journey is a narrative of a company that is making their necessary journey, including Infosys, Best Buy, Slack and Sodexo. Their leaders share experiences about successes and failures, times they were on the vanguard, and moments they realized they had much more work to do. Washington outlines each of the five stages of the "The DEI Maturity Model" using their journeys as examples.