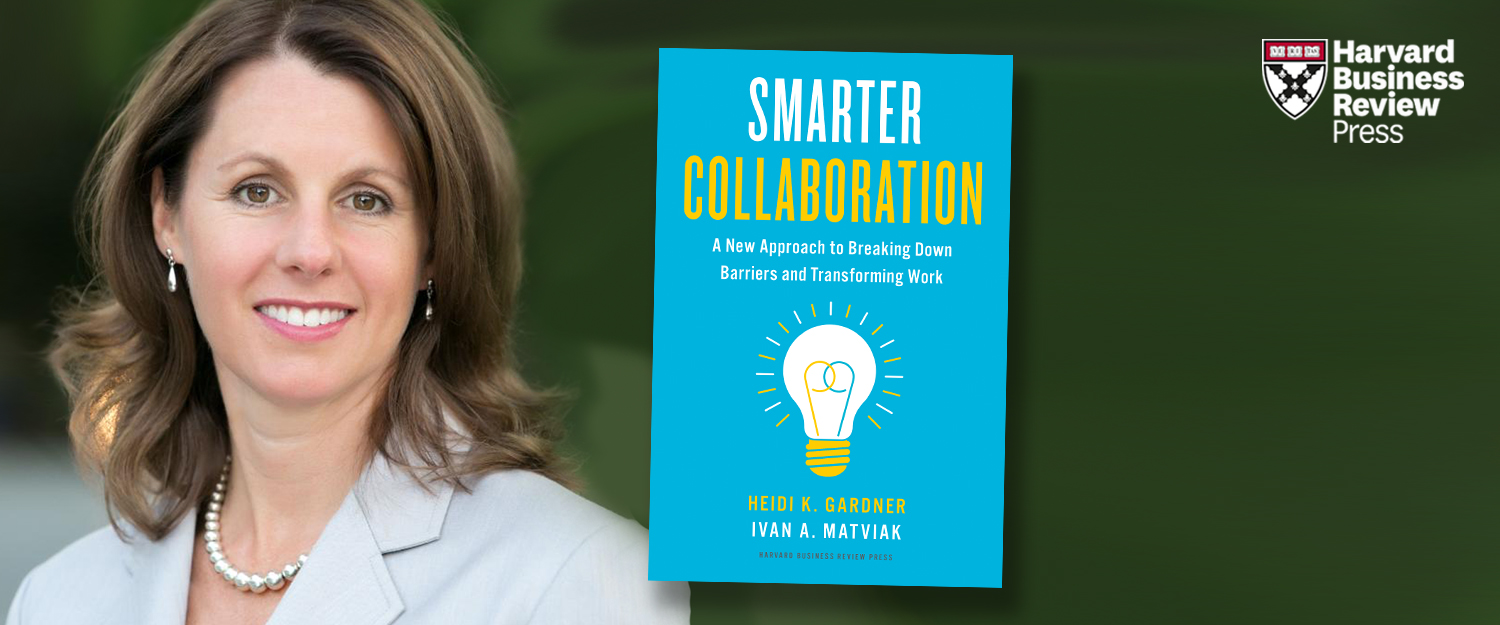 February 9 2023 Virtual Event
DAWN
Virtual Event: Smarter Collaboration
We need a new approach for solving tough problems in a complex world —we need to collaborate smarter.
In her bestselling first book, Smart Collaboration, Harvard collaboration expert Heidi Gardner showed that professional service firms that collaborate effectively across silos generate higher revenue and profits, innovate faster, build stronger client relationships, and attract and retain better talent.

Since then, Gardner has engaged with thousands of leaders in financial services, health care, biotech/pharma, consumer products, automotive, technology, and more. In Smarter Collaboration, she teams up with senior executive Ivan Matviak to help any organization implement the principles of smart collaboration with advice on how to execute on the ideas and avoid the potential pitfalls.

Filled with rich stories, new research, and loads of practical tips and advice, Smarter Collaboration is essential reading for leaders and managers in today's complex, data- rich, war-for-talent environment.