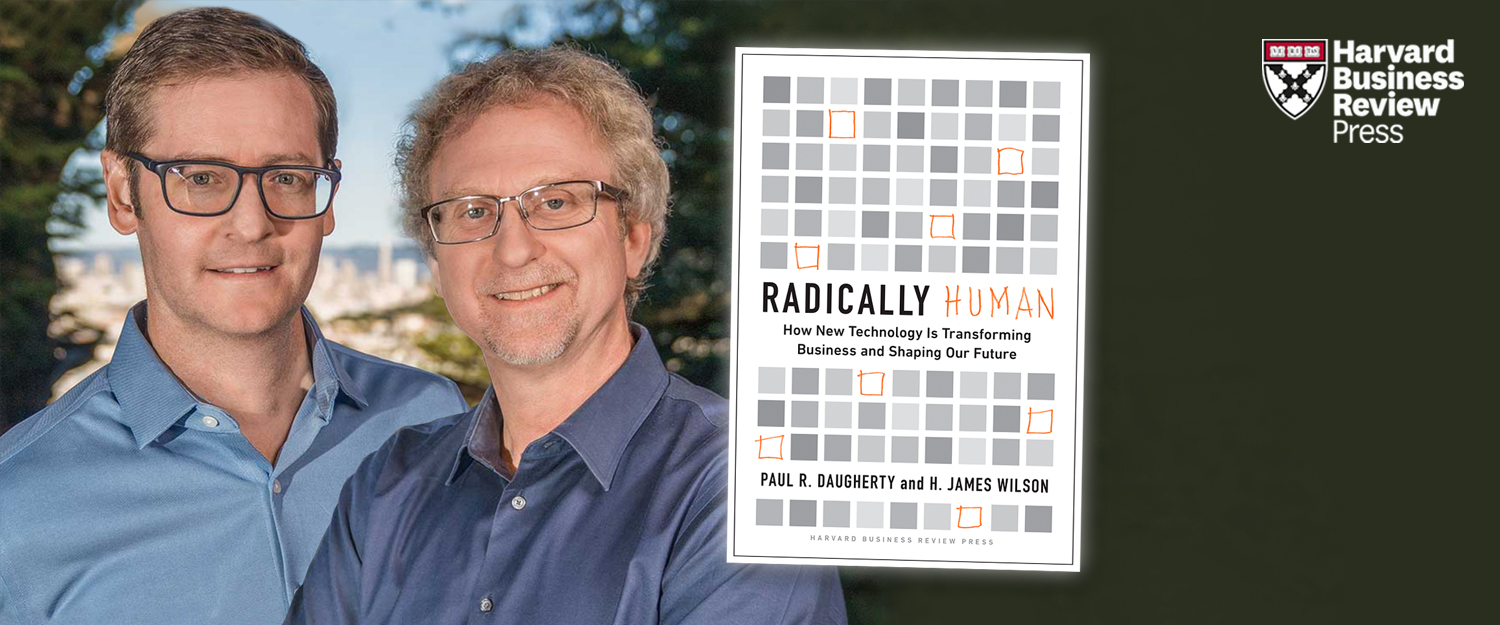 June 1 2022 Virtual Event
DAWN
Virtual Event: Radically Human
Building on their groundbreaking book Human+Machine, Accenture technology leaders Paul Daugherty and Jim Wilson show how leading organizations and other pioneers across industries are upending the very nature of innovation.

Instead of using data-hungry approaches to machine intelligence, innovators are pursuing data-efficient approaches. Instead of relying on ever-bigger data to build AI systems, they are leveraging small data. Instead of replacing workers with machines, they are enlisting human expertise to create human-centered AI. Against-the-grain approaches to the basic building blocks of business—intelligence, data, expertise, architecture, and strategy (IDEAS)—are transforming competition. These approaches are rebuilding trust between companies and their stakeholders and showing the way toward sustainable intelligent technology.

With compelling insights and fresh examples from a variety of industries, Daugherty and Wilson will forever change the way you think about, practice, and win with innovation.