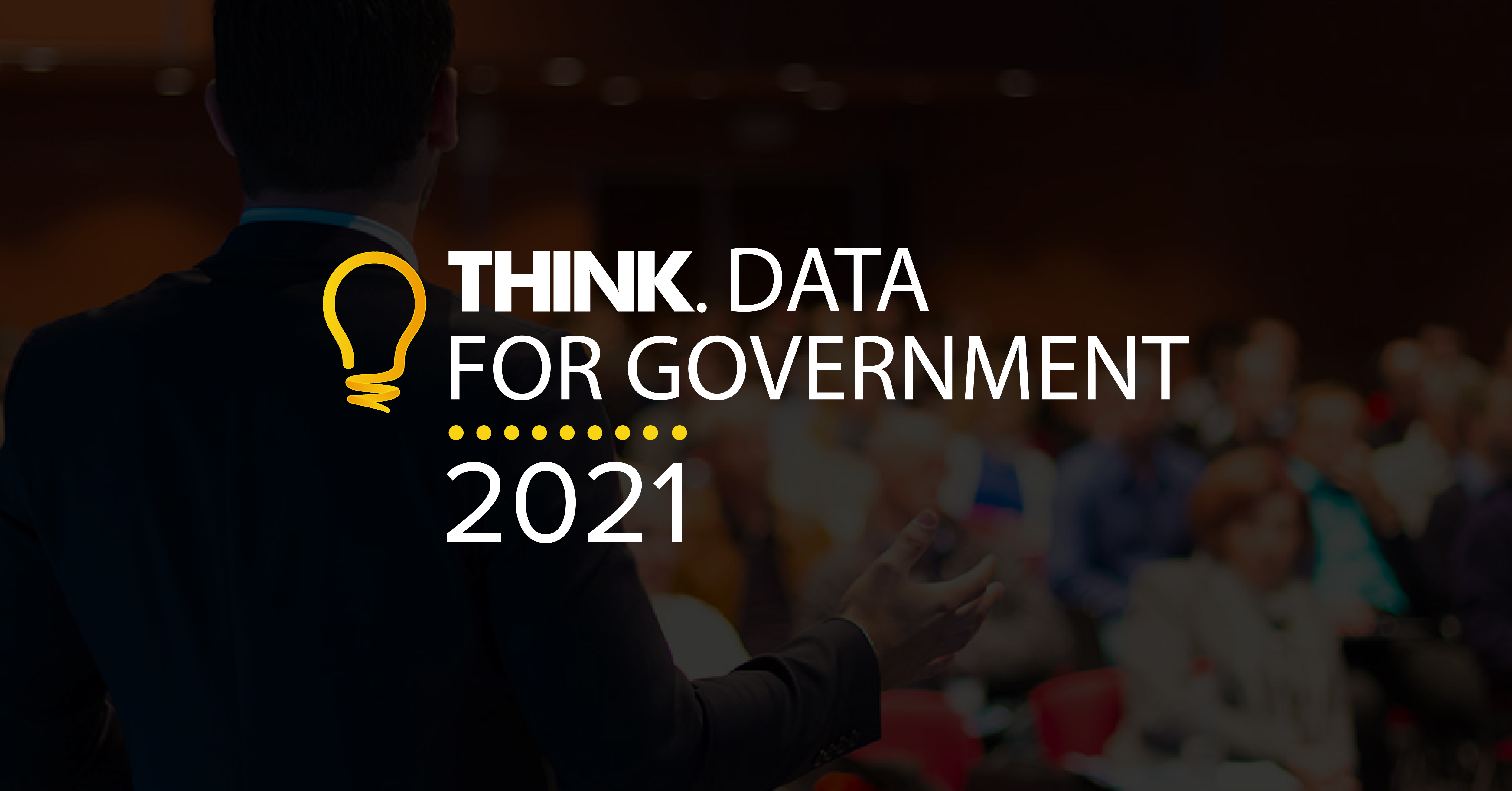 May 12 2021 Virtual
Virtual
It's clear that data and information is now the number one asset for public sector organisations wishing to transform outcomes for citizens, and there is huge excitement about the possibilities.
But there's trepidation too, with civil society organisations raising increasingly loud alarm bells over privacy and algorithmic justice. It's also not clear whether all public bodies have the infrastructure, resources and most important the competence to take advantage of the new approaches.
At this conference we will take a joined-up look at all of the opportunities and challenges for public bodies and their suppliers, hearing from a diverse range of exciting speakers about current thinking and best practices.

CHAIR'S WELCOMING REMARKS
Jessica Figueras, Vice-Chair of the UK Cyber Security Council, welcomes all delegates, sponsors, and speakers to our conference and sets out the day's agenda.
GOVERNMENT KEYNOTE – PUBLIC SECTOR DATA
A leading Data figurehead from the UK Government will set out the current state of play for data across various government departments and outline plans for activity as the public sector moves into the 2021.
THE SCOTTISH DATA VISION
A leading analyst will take a look data activity within the public sector, comparing it with activity across the private sector and suggesting potential focuses and areas of concern for the years ahead.
FROM DIGITAL TRANSFORMATION TO DATA TRANSFORMATION
With the recent publication of the government's National Data Strategy, it's now clear that data and information is the number one asset for public sector organisations wishing to drive benefit for citizens. But digital transformation initiatives have too often treated data as an afterthought, meaning lost opportunities to exploit analytics and AI.
In this session we'll discuss the approaches public sector bodies are taking to ensure that data is at the centre of their broader transformation programmes.
PREDICTIVE ANALYTICS: NIRVANA OR NIGHTMARE?
There's been a lot of excitement about the possibilities of predictive AI in the public sector, and interest in early intervention approaches in sectors from health to education and policing. But it's also become clear that this is an area fraught with practical and ethical dangers. With an expectation that the public sector will lead with high standards of algorithmic justice, ethical and evidence-based practice, what should bodies be doing to bring about nirvana, not nightmare?
WHERE NEXT FOR DATA PRIVACY?
Whether it's joined up healthcare or the surveillance economy, the Covid public health emergency has shone a spotlight on both positives and negatives of data sharing. Data protection and privacy continue to present complex practical and ethical challenges for public bodies, and the post-Brexit regulatory landscape is not yet clear.
In this session, panellists will discuss citizens' evolving expectations about data privacy and how public bodies are approaching the challenge.
BUILDING DATA SKILLS ACROSS GOVERNMENT
Advanced data infrastructure isn't worth much if an organisation doesn't have the skills to exploit it – and unfortunately, the UK faces a serious data skills shortage that's estimated to cost £2bn a year. In this session we'll hear more about where the critical gaps are in government, and what's being done to close them. Whether it's machine learning specialists or data-literate senior officials, how can public bodies build the data competence they'll need to succeed
THE GEOSPATIAL DATA OPPORTUNITY
The UK's first Geospatial Strategy, published last year, described the opportunity to harness the potential of location data to drive our future economic recovery and growth. From local infrastructure to net zero, public health to transport, nearly every part of the public sector will have a role to play.
This session will look at the immediate opportunities for public bodies to exploit the data that they curate, and to make it accessible for innovation.
CHAIR'S SUMMARY
Our chair, David Bicknell, summarises some of the of the sessions that you have heard this morning and that you can still view a breakout session with one of our supplier partners.

Registration date has been ended, please contact event organizer.