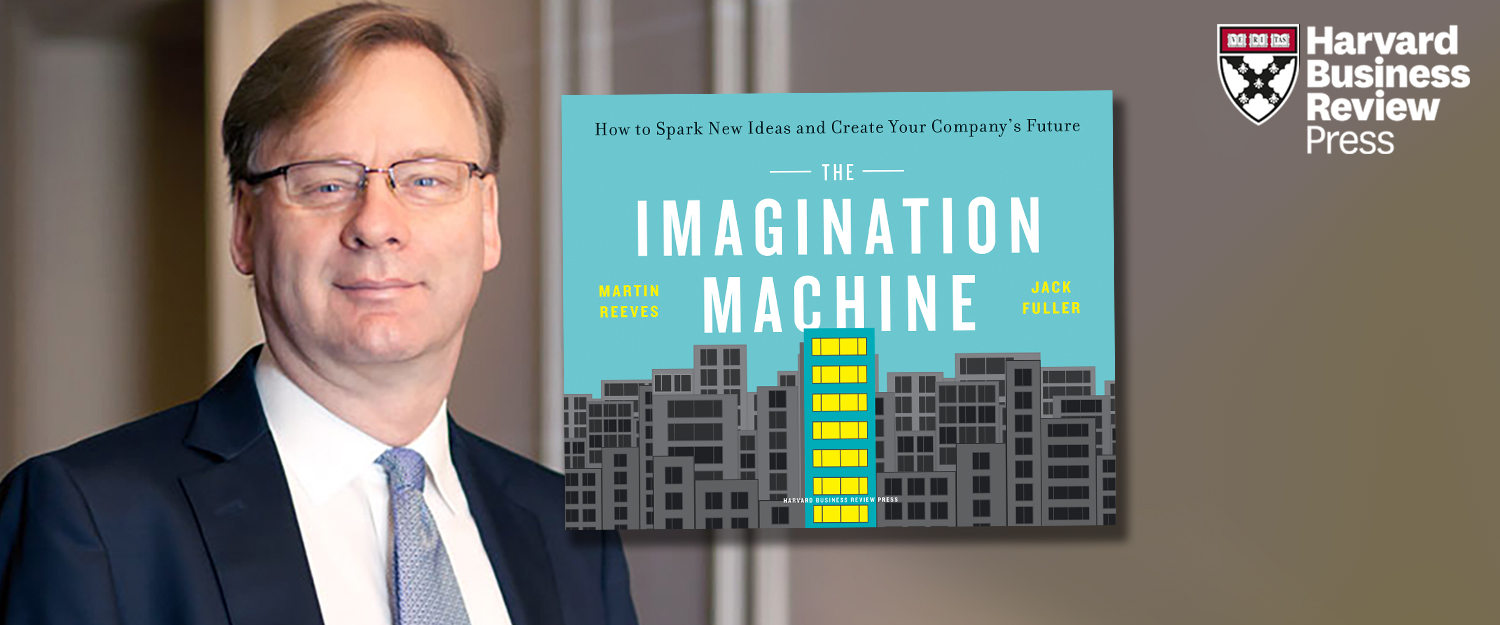 October 12 2021 Smedien
Værkmestergade 7, 8000 Aarhus C
The Imagination Machine in Aarhus
We need imagination now more than ever—to find opportunities in adversity, rethink our businesses, and discover new paths to growth.
Yet too many companies have lost their ability to imagine.

What is this mysterious capacity? How does imagination work? And how can organizations keep it alive and harness it systematically?
The Imagination Machine answers these questions and more. Drawing on the experience and insights of CEOs across several industries, as well as lessons from neuroscience, computer science, psychology, and philosophy, BCG's senior partner Martin Reeves provides a fascinating look into the mechanics of imagination and lay out a six-step process for creating ideas and bringing them to life.