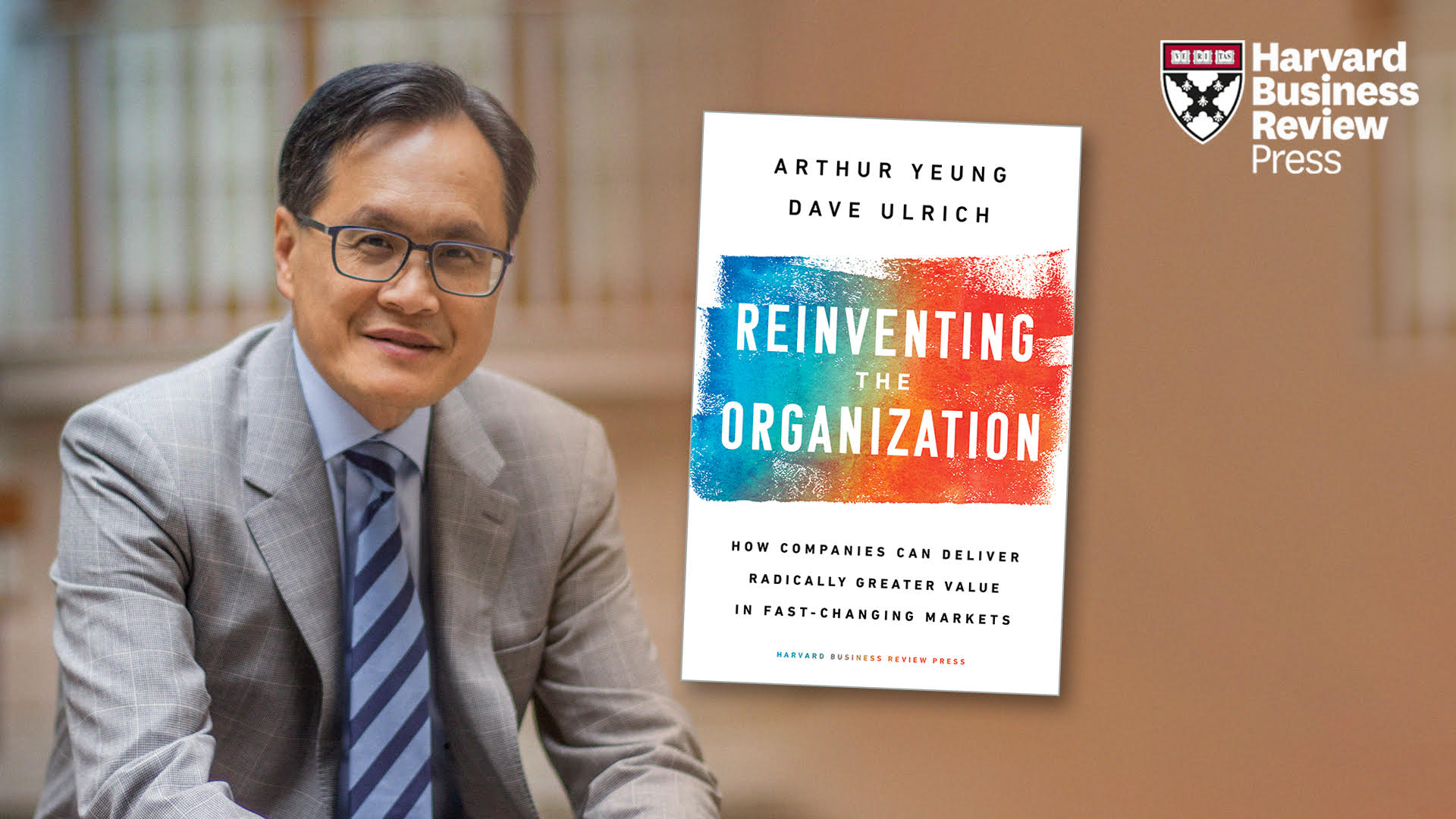 January 29 2020 The Langelinie Pavillon
Langelinie 10, 2100 Copenhagen
Reinvent the Organization in Copenhagen
How Companies Can Deliver Radically Greater Value in Fast-Changing Markets

As environments and strategies rapidly change, the traditional hierarchical,
bureaucratic organization is under fire from new organizational models.
Approaches such as platform, network, agile organization, learning organization,
ambidextrous organization, and others are gaining traction, but leaders need clearer insight into these new models.
What do they really look like and how do they actually work?
In this masterclass, organization expert Arthur Yeung offer leaders a practical, integrated framework for innovating the
organization to respond to changing market opportunities, at scale.
Based on his and co-author Dave Ulrich's indepth research into new organizational
models at some of the most dynamic companies in the world, such as Tencent, Alibaba,
DiDi, Amazon, Google, and Supercell; their experience advising companies on organizational transformation,
and their synthesis of the emerging organization innovation research, Yeung presents a comprehensive framework for
creating and scaling a new kind of market-oriented organization.

Introductions with networking
Book signing with networking