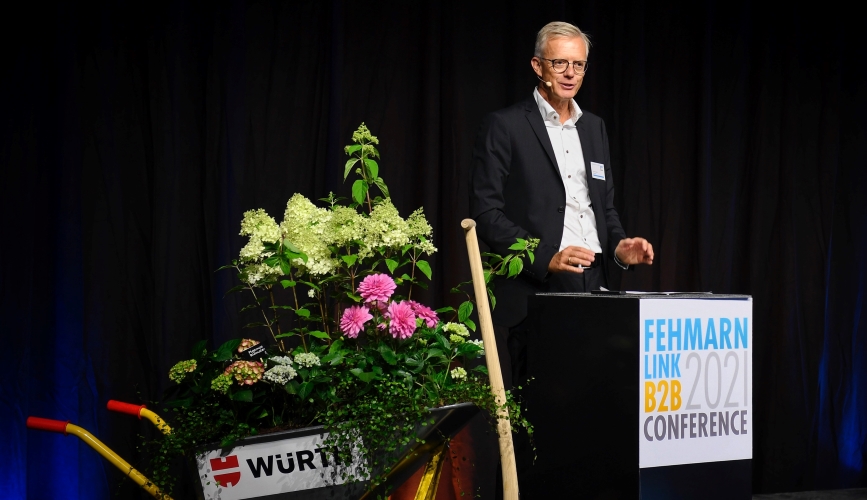 September 29 2022 Rødbyhavn Hallen
Havnegade 101 - 4970 Rødbyhavn
Fehmarn Link Business Conference 22

Register now
Limited number of partcipants and Business Stands available - First come - First serve! It is also possible to register for online participation at a lower fee. Please note: Your registration is binding and the participant fee is not refundable
Get a status on the Fehmarn construction from the project owner Femern A/S and the executing consortia SICE-Cobra, Femern Link Contractors and Fehmarn Belt Contractors

Hear about the new opportunities and upcoming tenders

Meet consortia, contractors and potential new partners

Get a guided tour at the construkction site

Registration, breakfast, coffee & mingling
Participants will take their seats in conference hall
Welcome speeches by organizers
Status on the progress of the Fehmarn Belt Fixed Link by FEMERN A/S
Status on the progress of the Tunnel production line and Portals and Ramps by Femern Link Contractors
– what are the upcoming needs for sub-suppliers in the construction phase and in the operational phase of the tunnel factory?
Status on the reclamation and excavation work by Fehmarn Belt Contractors
The business opportunities arising from the TEM-work – the scope of work – how to become a supplier by SICE-Cobra
SITE -VISIT & B2B in exhibition area
In collaboration with Femern A/S, we have been given the opportunity to offer all participants at this year's Fehmarn Link Business Conference a guided tour of the construction site.
Participants will be picked
up in shuttle buses and returned to the conference venue between 2 and 4 p.m.


Map
Rødbyhavn Hallen
Havnegade 101 - 4970 Rødbyhavn - Denmark