Startups, entrepreneurs and scientists join forces once again at Digital Tech Summit 2022
Posted:
23 June 2022

By: Sebastian Kjær, Tech Savvy
Photos by: Mikal Schlosser

The first major meetup between research, business and technology was such a great success that the eight universities behind Digital Tech Summit are upping their ambitions for this year's event.
---
Last year, Denmark got a new flagship event for startups, when the Danish universities joined forces and hosted Digital Tech Summit for the first time to promote the intersection between industry, research and technology.

In this first edition, 3,700 participants met prominent speakers such as André Rogaczewski (CEO and founder at Netcompany), Danny Lange (Senior VP of AI at Unity) and Nicolaj Højer (Seed investor and interim CEO at Penneo). A mass of break-out sessions and exhibitions allowed networking across the board. And not least, 229 startups participated across industries, disciplines and sectors.

"We managed to establish a unified platform across the eight universities that was so interesting that the visitors came in the thousands and got something to bring home - we managed to create value for both researchers, investors, large companies and startups. And that is the foundation for doing it again this year - in an even larger format," says Mark Bernhard Riis, Head of Innovation at DTU Compute, who is in charge of the conference.

With this ambition, Denmark came host to the largest technology and business event based on academia throughout the Nordic region. And this year, the conference event will have even more space when it moves to Bella Center Copenhagen, where a tally of over 5,000 visitors across research, business, students and the startup ecosystem are expected.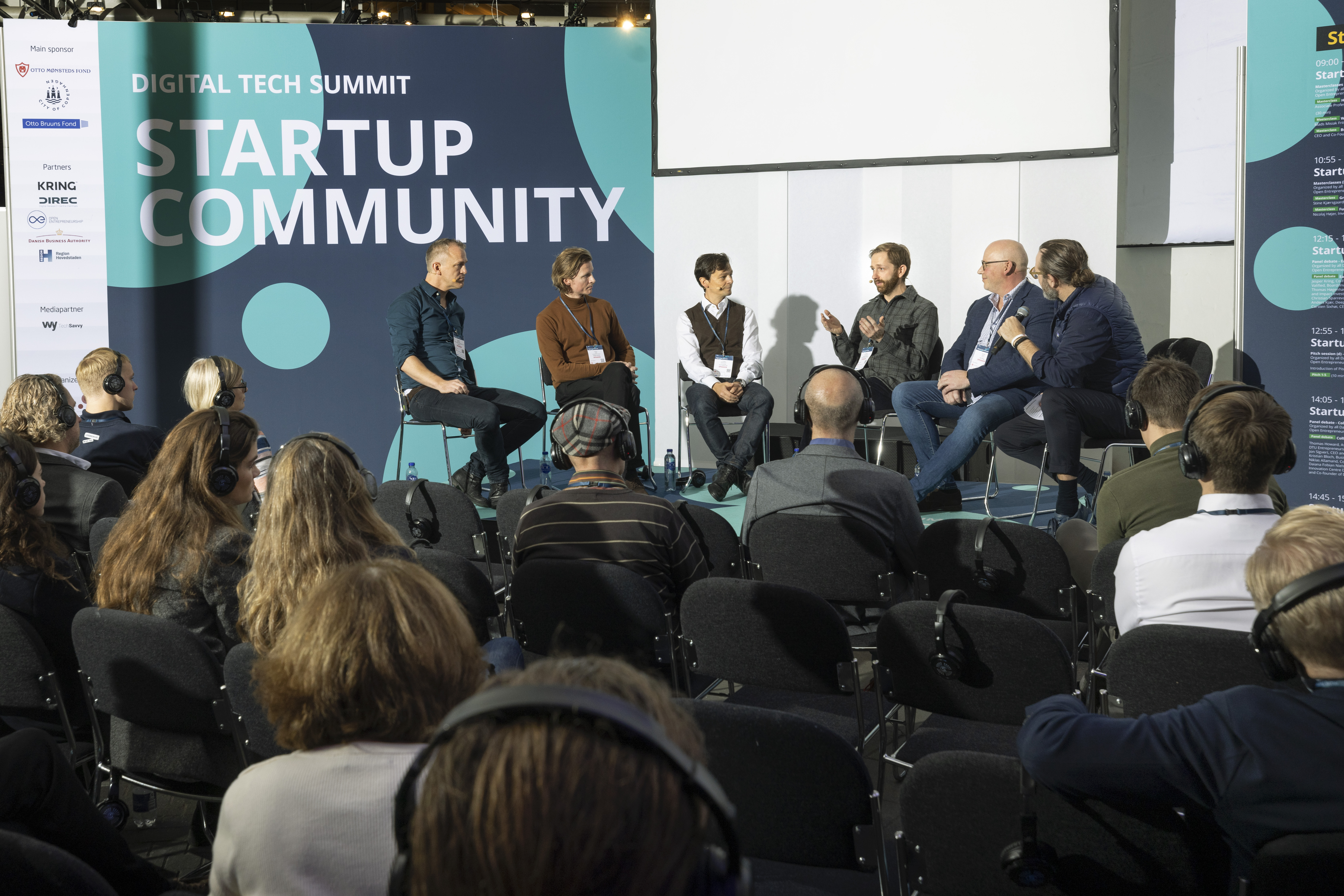 A boost for newly-founded Alvenir
The DTU startup Alvenir was among the many research-based startups that participated in Digital Tech Summit last year. Both the event and the company were new, but the founders did not go home empty-handed.

"We were formally established as a company during Digital Tech Summit, and therefore it was also a huge confidence boost that people actually wanted to talk to us at the fair," says Martin Carsten Nielsen, CEO and co-founder of Alvenir.

Their booth was (in the founder's own words) hopelessly set up and had to be fixed with duct tape on the second day. Nevertheless, there were always visitors to talk to who contributed to the company's further development - especially in relation to the commercial development of the startup's technology. And the attention from participants was felt long after the fair was over.

"We thought we would stand alone and stare into the thin air, but that was not the case at all. We had a lot of good talks, which helped us figure out in which direction we should take the technology from a business perspective. And more specifically, some commercial leads were generated at senior level - we clearly felt it on the number of inquiries after the fair," says Nielsen.

With the many inquiries across sectors and industries, Alvenir has grown steadily since then. That is why they will be joining the event again this year, where they will be looking for potential investors and new talent for the growing business.
---
Why startups participated in DTS in 2021
61% wanted insight into new tech trends and cutting-edge research.
53% wanted to meet other startups and entrepreneurs from the university ecosystem.
58% were looking for funding.
80% were satisfied or very satisfied with the return - which 69% described as valuable.

---
Deeptech with unicorn potential
The majority of the startups participating in Digital Tech Summit last year were in the very early phase - a large proportion did not even have a CVR number yet. But according to Mark Bernhard Riis, that is exactly the kind of young, research-based startups that the event is aiming to showcase to the industry and investors early.

"We will continue to create awareness about the fact that there are actual startup ecosystems at the Danish universities, and that the universities also contribute to creating the burgeoning startups that we need in Denmark," he says.

Research plays a big role both at the fair and for the participating startups. But that does not mean that they will not become good, commercial businesses - quite the contrary:

"You do not only talk about quantum computers at the fair, but you can actually meet those who work with them. And some of these early deep-tech startups will also make it big; unicorns have sprung from this part of the ecosystem in Denmark, which is rooted in the universities," says Riis.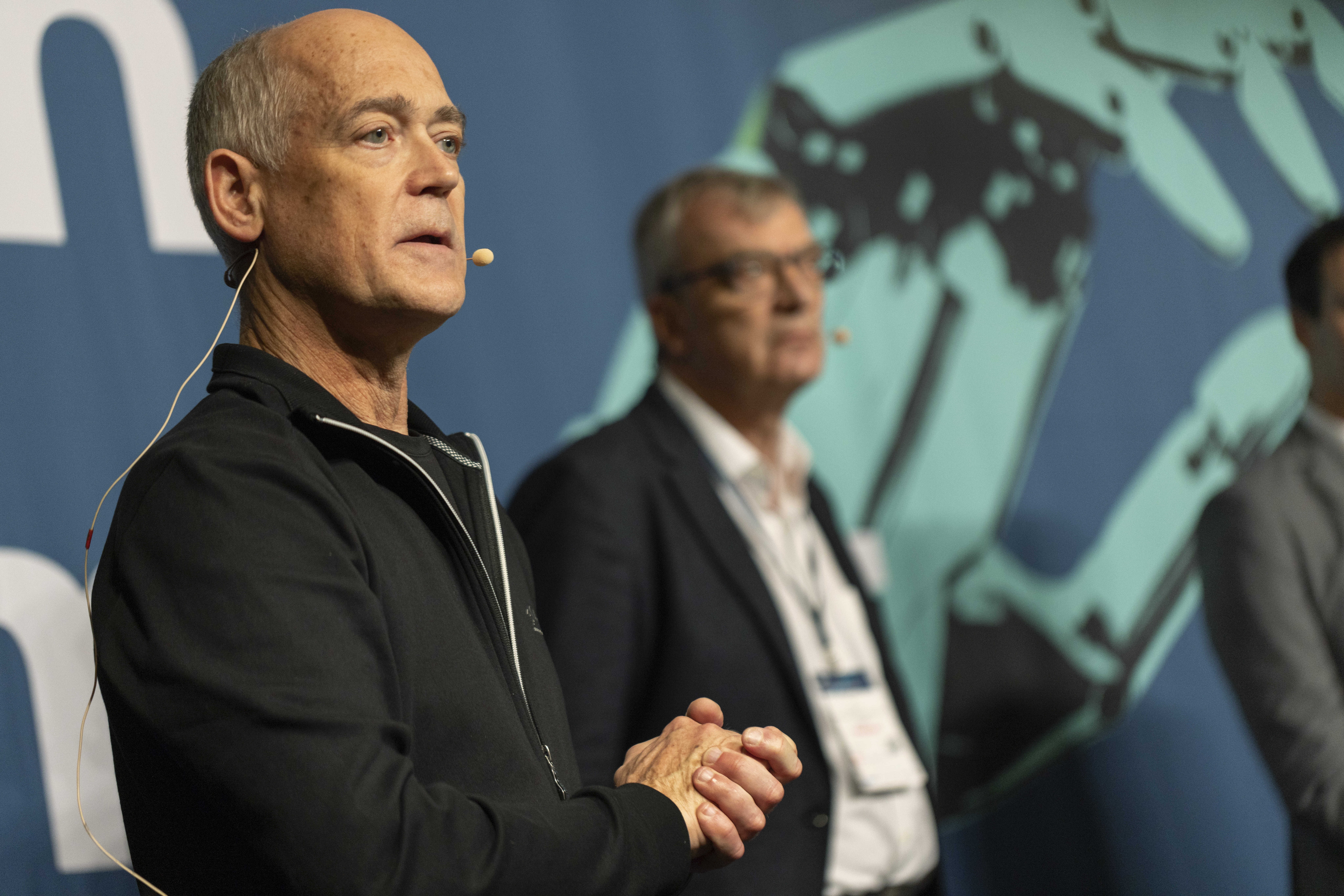 ---
About Digital Tech Summit:
Digital Tech Summit is hosted jointly by the eight Danish universities. The goal is to create a common platform where research, industry and technology meet.

This year, the event is moving to a larger setting in Bella Center Copenhagen and expects over 5,000 participants across researchers, students, industry and the startup ecosystem. The event is 25 - 26 October, 2022.

The startup activities are sponsored by Otto Mønsteds Fond, Innovation Fund Denmark, Vækstfonden, The Danish Maritime Fund, Danish Foundation for Entrepreneurship, Teknologipagten, PreSeed Ventures. Other partners include VentureCup, KRING, DIREC, Open Entrepreneurship, Station, ThirdRoom and TechSavvy.media.