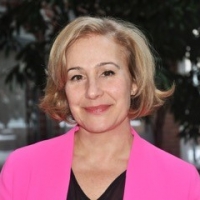 Monica Haage

Senior Nuclear Safety Specialist

Monica Haage just started her carrier as free-lance after over ten years of international experience at IAEA and OCED/NEA. She has internationally evolved the area of Human and Organizational Factors with special focus on Leadership, Management and Culture for Safety and Systemic Approach to Safety (HTO). Her specialty is to bridge safety science into user-friendly tools and practical approaches.

Ms Haage was the IAEA technical lead for the human and organizational/safety culture section in the IAEA Fukushima Daiichi Accident Report. She has a degree in Engineering (Automation) and a degree in Social Psychology (Leadership and Organizational Theory). Ms. Haage earlier assignments were at ISS, Oskarshamn Nuclear Power Plant, University of Skovde. Her career started at the Scandinavian Airlines.