We are honored to invite you to actively participate in the Zealand Surgical Forum 2020 which will be held at the Tivoli Hotel & Congress Center in Copenhagen on March 27, 2020. Since 2015, this multidisciplinary meeting brings together surgeons, physicians, researchers, nurses, students and managers in the area of gastroenterological surgery and aims to contribute to the international exchange of experience and the development of new standards. This year, the focus is on colon cancer and the programme is planned with the aim to address issues from different professional perspectives by international leaders in surgery, oncology, pathology, radiology and anaesthesia. Three live operations and a parallel nurses session are also included. The exhibition will be a focal point of the event, as delegates are given every opportunity to visit it and interact with sponsors. Your company's contribution to ZSF2020 is paramount to its success.
We hope that you will be part of this journey!

Below you may find this year's sponsorship opportunities. Don't hesitate to contact us and ask for our sponsorship brochure.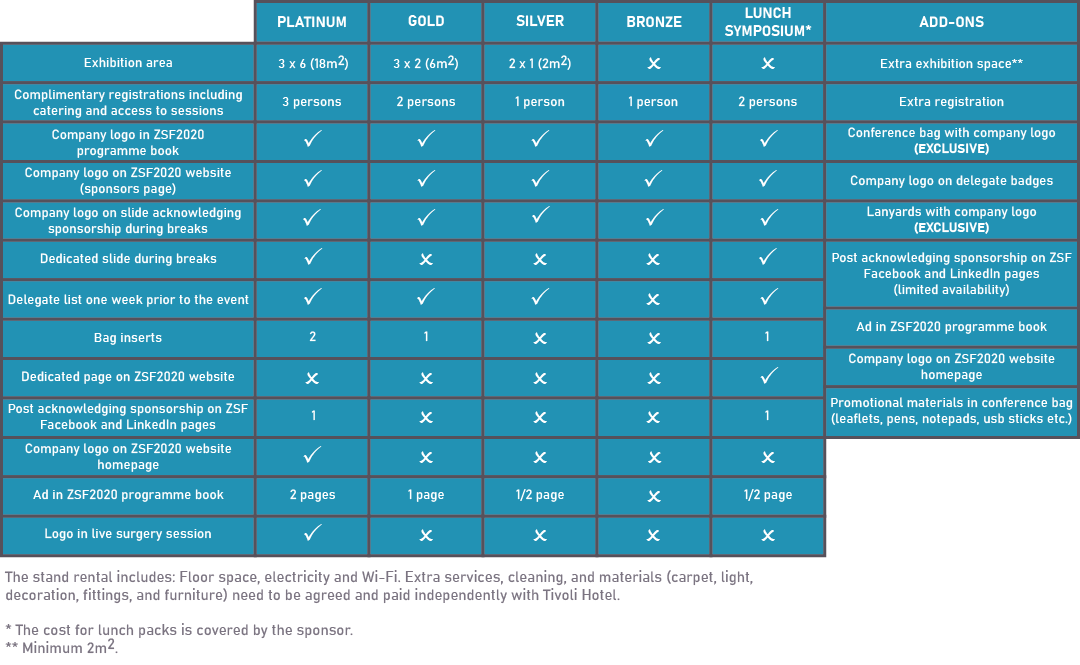 The Zealand Surgical Forum 2020 is COMPLIANT with the MedTech Europe Code of Ethical Business Practice.
To view the assessment decision please click HERE.