Accommodation during the
13th International Conference on Compatibility,
Power Electronics and Power Engineering
____________________________


Sønderborg - Denmark


23 - 25 April 2019
ACCOMMODATION:

IEEE Powereng Conference 2019 is pleased to offer hotels in Sonderborg to make your conference experience hassle free. These special rates are available only to the delegates registered for IEEE Powereng Conference 2019. You may book your accommodation online at the time of registration. As limited rooms are available on these rates, we urge you to book sooner to avoid disappointment.

If you should have special requests or questions regarding accommodation, please send them per email to konference@gosonderborg.dk



Hotels to choose from:
Alsik
(Opening spring 2019)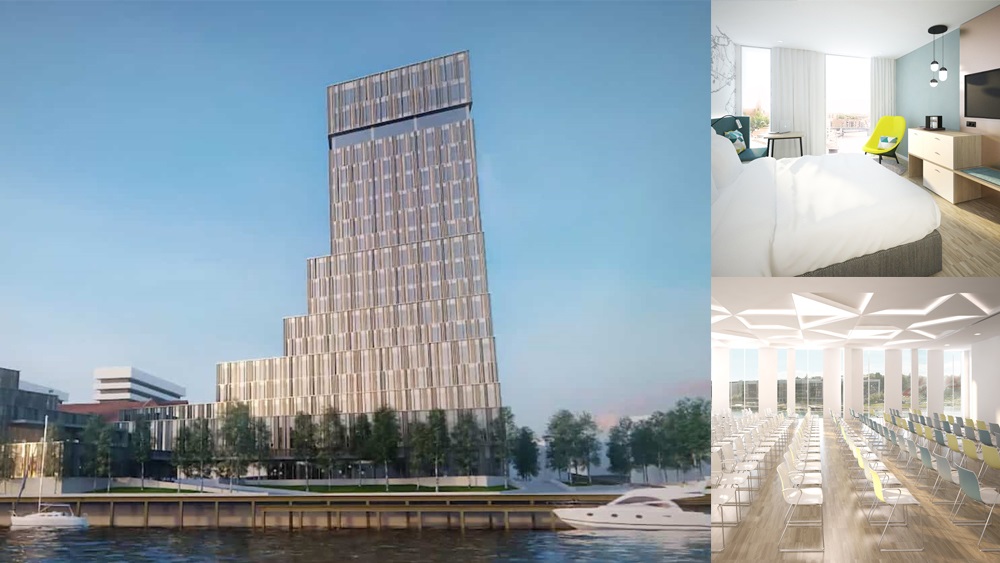 Hotel Alsik, is a unique four-star hotel situated on the harbor front of Sønderborg, opposite Alsion.
May 6th 2019 is the official opening date at this brand new conference & Spa hotel.
Nonetheless we are thrilled to be able to offer accommodation to the delegates at the IEEE Powereng conference
as the first customers. Not all of the facilities will be available at the time of the conference. You can choose between standard double and single rooms including breakfast served in the restaurant Alsik. The Alsik Spa will be partly operational in April, and can offer access to the Pool area, Fitness and Yoga studio.The staff at Alsik will be looking forward to serving you your well deserved after-conference-beverage-of-choice in the hotelbar.


Alsik is looking forward to starting the journey with you as their first guests.


Distance from venue 1.1 km
Distance from city center/Town hall square: 800 m


Bella Italia Hotel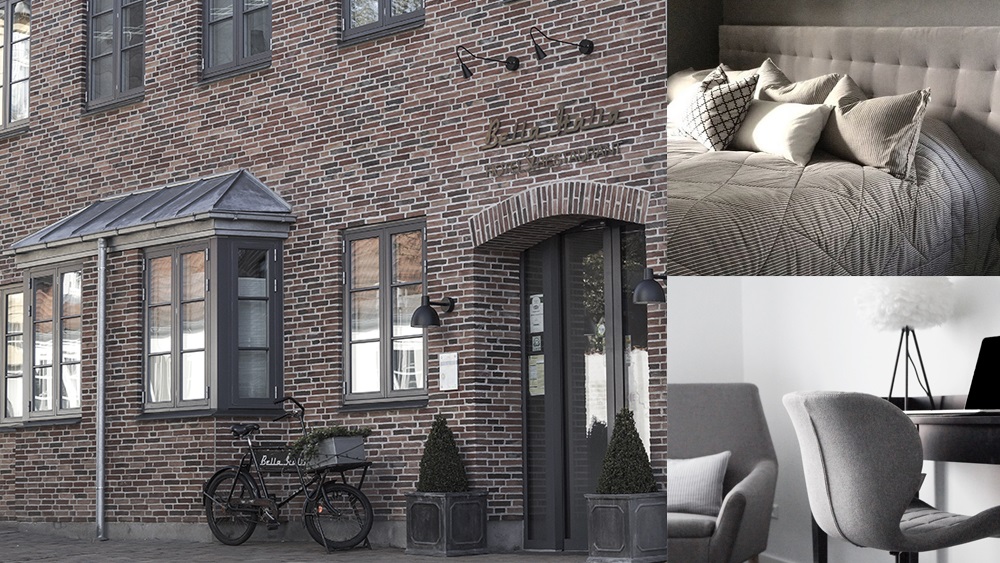 A stylish hotel with 16 rooms located in the center of Sønderborg close to shops and restaurants,
and within walking distance of Alsion.
The hotel is in conjunction with a popular Italian restaurant.

Distance from venue 1.2 km
Distance from city center/Town hall square: 300 m
Comwell Sønderborg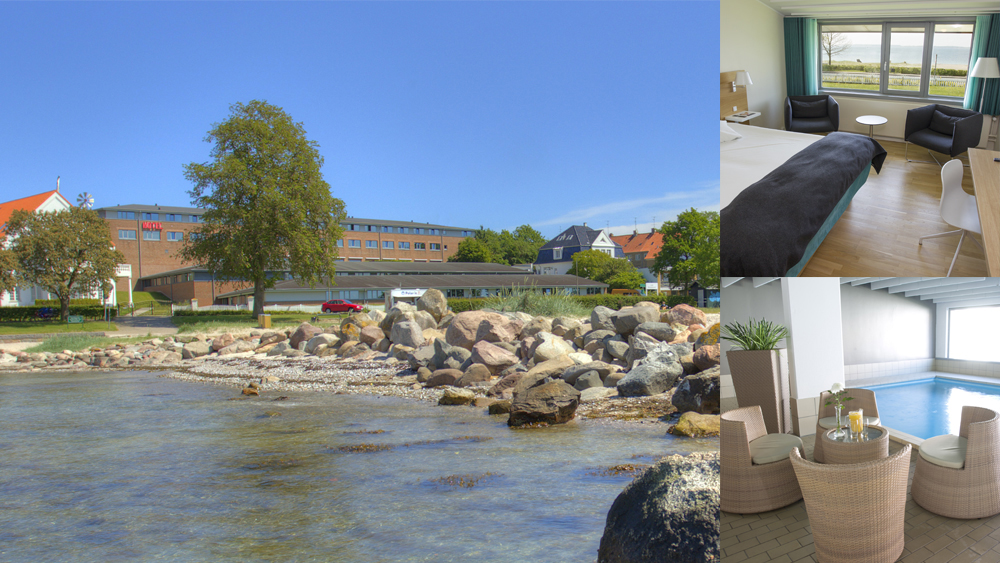 Four-star hotel located in the central part of Sønderborg, close to shops and restaurants, and within walking distance of Alsion.
From the restaurant you can enjoy the beautiful view of Flensborg Fjord.
Access to swimmingpool and fitness. All 95 rooms come with a private bath, tv and wifi. free parking.

Distance from venue 1.2 km
Distance from city center/Town hall square: 400 m
Hotel 6400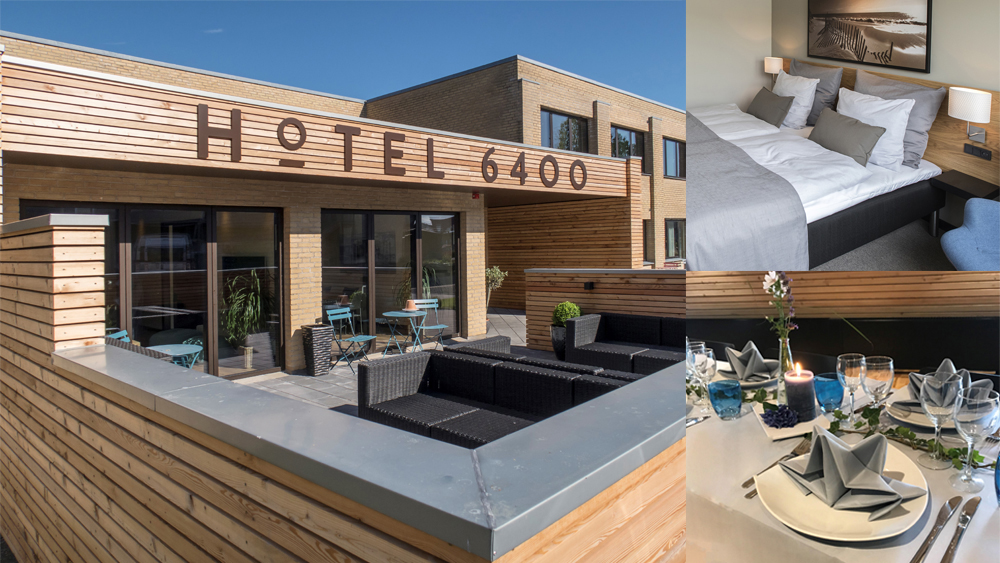 Hotel 6400 is a three-star hotel on the outskirts of Sønderborg close to the forest and the beach,
and only 1.5 km from the vibrant life of Sønderborg city center.
The hotel is minimalism at all levels. Even the name is reduced to the zip code of Sønderborg.
It has 48 modern double rooms, all with a private toilet and bath, wifi and tv.

Distance from venue 2.9 km
Distance from city center/Town hall square: 2.0 km
Hotel Sønderborg Garni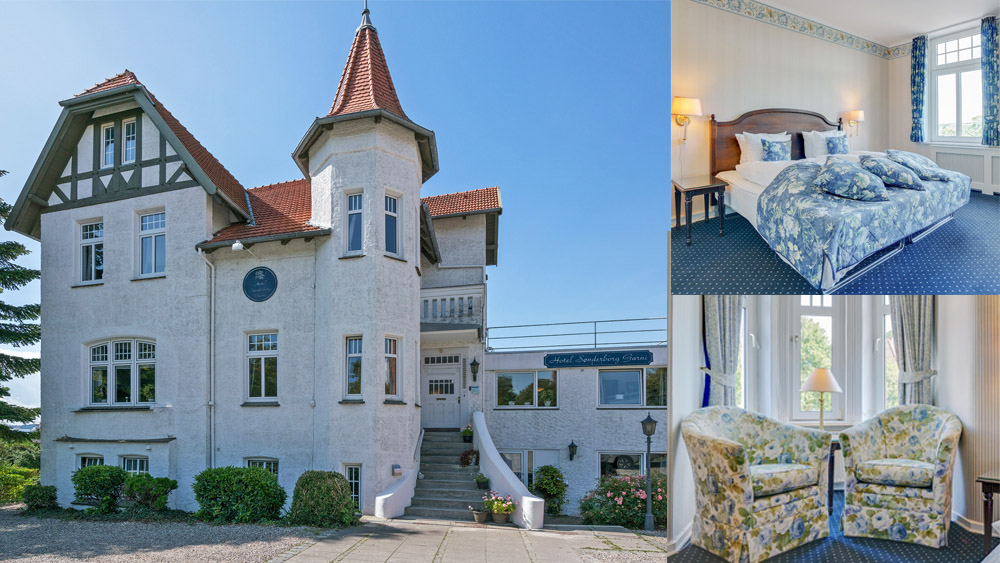 A unique building from 1904 makes the perfect setting of Hotel Sønderborg Garni.
The hotel facilitates its guests with 18 rooms in three categories,
Suite - Superior and Standard, all equipped with toilet/bath, cable TV, telephone and mini bar.
Free high speed wireless internet access.

Distance from venue 1,7 km
Distance from city center/Town hall square: 700 m
Scandic Sønderborg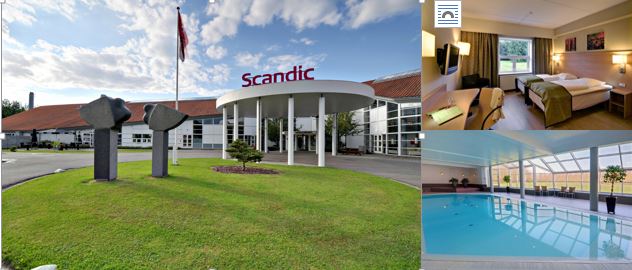 Scandinavian style hotel located on the edge of Sønderborg in green surroundings.
Easy acces to the airport (10 minutes by car), 500 m to shoppingcentre and only 3 kilometres to the City centre.
Cozy restaurant, access to pool, squash court and fitness. Free parking.
102 rooms.

Distance from venue 3.4 km
Distance from City Center/Town hall Square: 2.8 km


Book now

Map
The key locations of your event