Alsik Hotel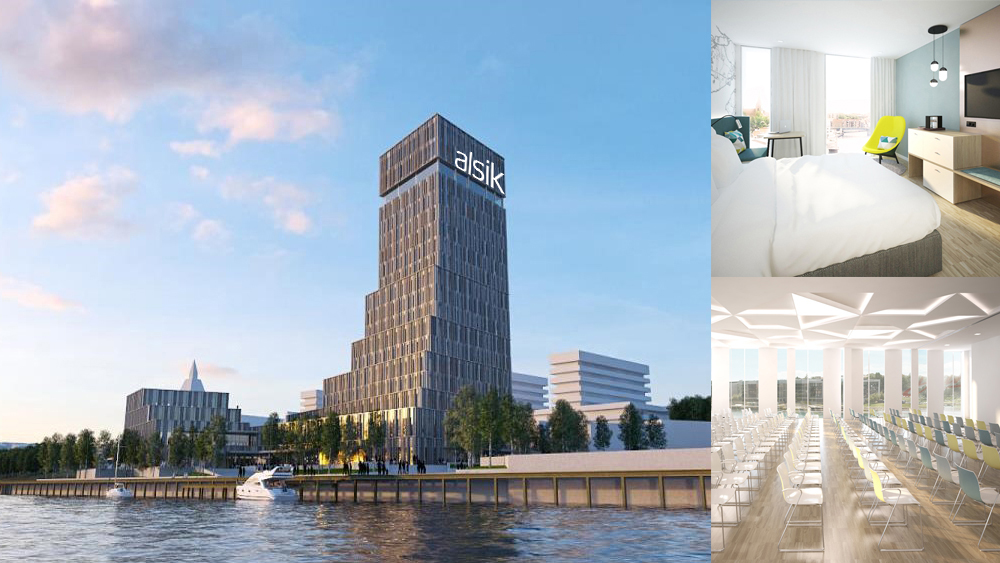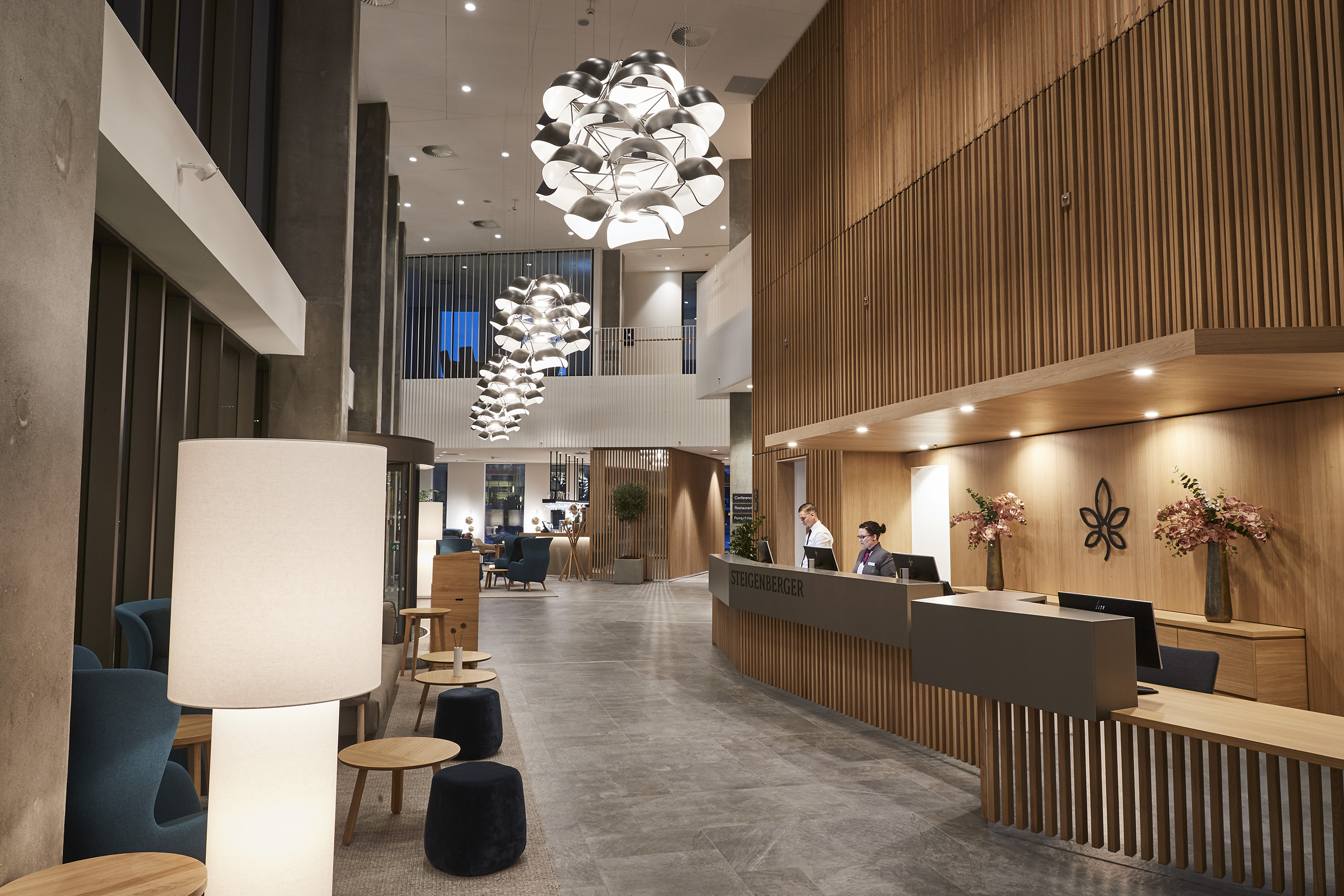 The beautiful, recently opened hotel Alsik is one of the biggest, most fascinating hotels in Denmark. Its hallmarks are tasteful Nordic design and natural materials, and the hotel is part of renowned architect Frank Gehry's master plan for the Sønderborg waterfront. The inviting, modern rooms and suites have views of both the town of Sønderborg and one of the loveliest fjord landscapes in Denmark.
DKK 1.020 (+ 25% VAT) Single room. Price per person, per night, incl. breakfast
DKK 1.220 (+ 25% VAT) Double room. Price for 2 pers., per night, incl. breakfast

Distance from city center/Town hall square: 0,8 km
Distance from Sønderborg Airport: 7,7 km
Distance from Sønderborg Station: 1,5 km
Number of rooms: 190



Hotel Sønderborg Strand

Four-star hotel located in the central part of Sønderborg, close to shops and restaurants, and within walking distance of Alsion.
From the restaurant you can enjoy the beautiful view of Flensborg Fjord.
Access to swimmingpool and fitness. All 95 rooms come with a private bath, tv and wifi. Free parking.
DKK 799 (+ 25% VAT) Single room. Price per person, per night, incl. breakfast
DKK 999 (+ 25% VAT) Double room. Price for 2 persons, per night, incl. breakfast

Distance from city center/Town hall square: 0,4 km
Distance from Sønderborg Airport: 8,0 km
Distance from Sønderborg Station: 1,2 km
Number of rooms: 95
Number of beds: 220