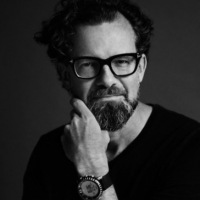 Jan Madsen

Professor in Computer-Based Systems, DTU, Technical University of Denmark

Jan Madsen is a professor and Deputy Director at DTU Compute, an expert in embedded systems, and fascinated by how his knowledge of computer systems can be used in completely different academic areas — such as biology. His research covers Methods and tools for systems engineering of computing systems, presently Embedded systems-on-a-chip, Cyber-Physical Systems (Internet-of-Things), Microfluidic biochips (Lab-on-Chip) and Synthetic biology (molecular computing). Emphasis is on design, modelling, analysis and optimisation of such systems, including the development of design automation tools and design methodologies.

Jan holds a number of positions: Professor, Director and Head of Section. PhD Supervisor for six students, co-applicant to six major research projects, and consultant to a couple of spin-out companies. Lecturer, member of the think tank 'Denmark 3.0', and Danish Academic Ambassador to Singularity University.

Speaker for following sessions

11:00 - 12:15 Life science laboratory 4.0: challenges and future solutions from academia and industry

16:30 - 17:15 Keynote 3: Responsible Tech and "Human-Centric AI" – A conversation on How, Whereto, and Who?