Meet the university Unicorns of tomorrow - At Digital Tech Summit's Startup Community
Posted:
30 August 2021

This initiative is an open invitation to entrepreneurs to meet and collaborate with tech innovation hubs and start-ups at Danish universities. Cross-disciplinary collaboration and strong ecosystems matter when building successful start-ups. Quote: Jes Broeng, Head of Open Entrepreneurship.

What's the startup community about?
The best university startups from all of Denmark will be at Digital Tech Summit, as part of the Startup Community. The Danish universities have built a strong eco-systems for supporting university start-ups and spin-outs, and from that we are building the Digital Tech Summit Startup Community.

The Startup Community will be the biggest community of university startups and spin-outs in the Nordics. The place will be a buzzing hub of activities with 150 tech start-ups and the innovation and entrepreneurship hubs from all Danish universities.

Meet some of the startups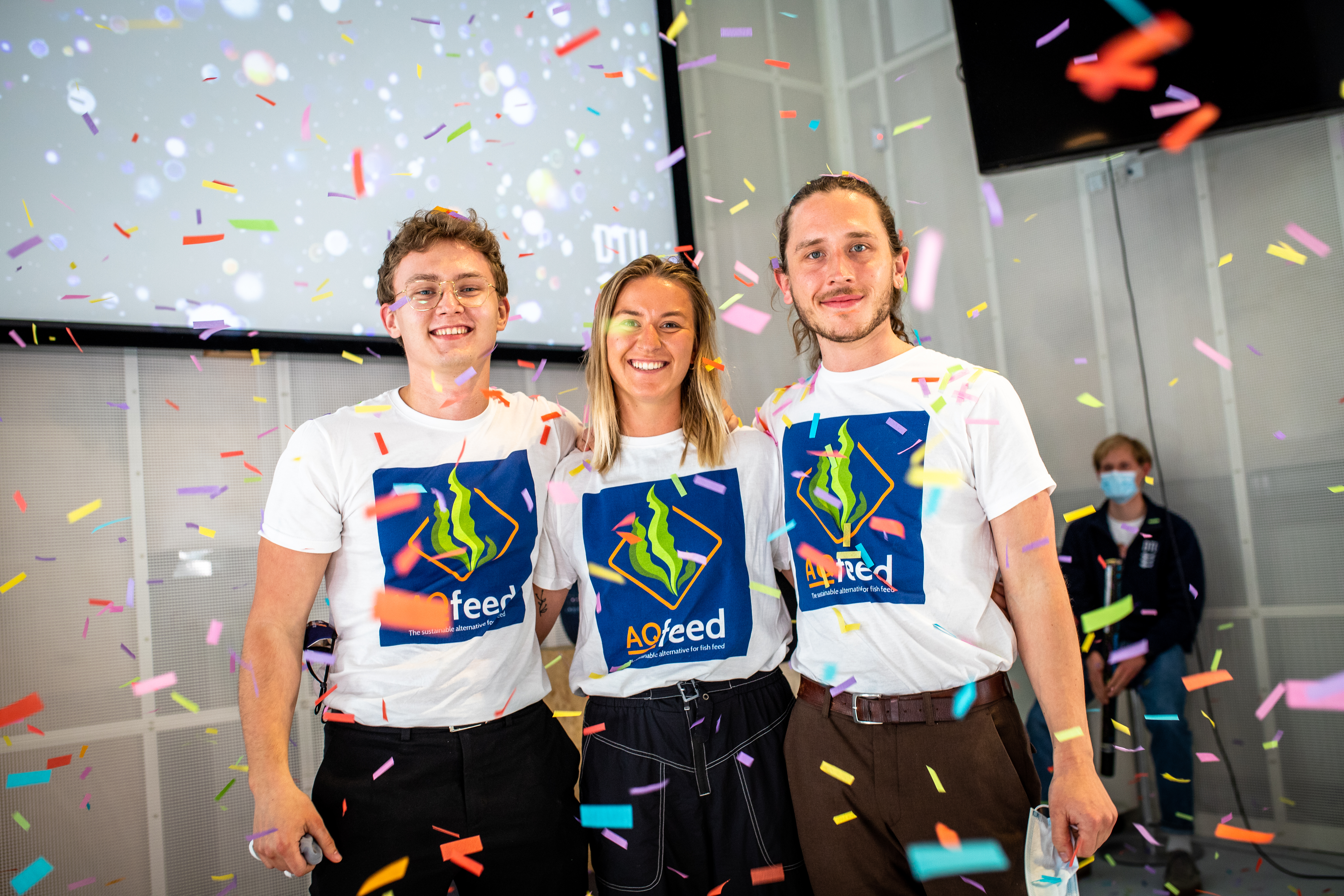 Congratulations to AQfeed who just won Venture Cup Denmark. AQfeed will be part of the Startup Community.
The team behind AQfeed won both Venture Cup and DTU X-Tech. The team has developed a method to remove excess sludge from fish farms, for whom the sludge is both expensive and logistically tiresome to get rid of. The sludge is used to grow worms and algae, that is then used for a high in protein and omega-3 fish feed. The circular approach not only reduced CO2 emissions, it also yields a fish feed of higher nutritional value at a lower cost.
AQfeed derives from the DTU course incubator DTU X-Tech. The team also won DTU X-Tech. The team is Andreas Væring, Anton Krogh Petersen, Thomas Theis Petersen, Daria Zahaleanu, Jasmin Hyldborg, and Joachim Scheele Rådstoga, who is a business student from CPH Business.
Who are the organizers?
The Startup Community is a collaboration between the innovation eco-systems at all eight Danish universities: Aalborg University, Aarhus University, Copenhagen Business School, the IT University of Copenhagen, Roskilde University, the Technical University of Denmark, University of Copenhagen and University of Southern Denmark and with KRING as main co-organiser.