Why exhibit?
Meet partners, customers and suppliers:
Directors, heads of development, business development, IT professionals, production and R&D managers, R&D engineers, municipal managers, project managers, researchers, technicians, students, start-ups and investors.
Pricing for exhibitors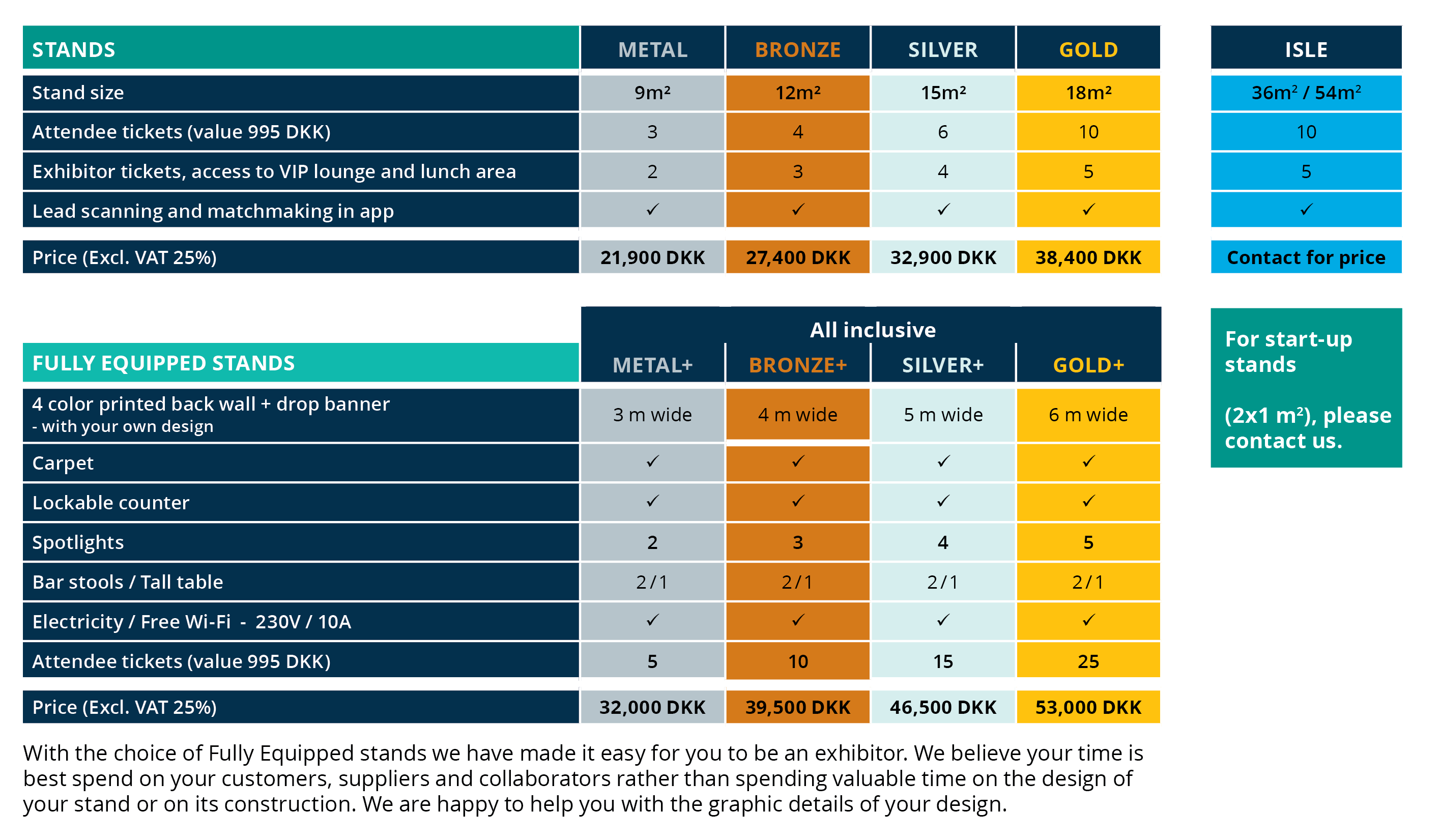 Interested in joining?
Contact
Per Bach
Mobile +45 2810 9504
Email: perbac@dtu.dk

The floor plan
This draft of the floor plan can give you an idea of the setup of the Digital Tech Summit event of 2022 in Bella Center Copenhagen.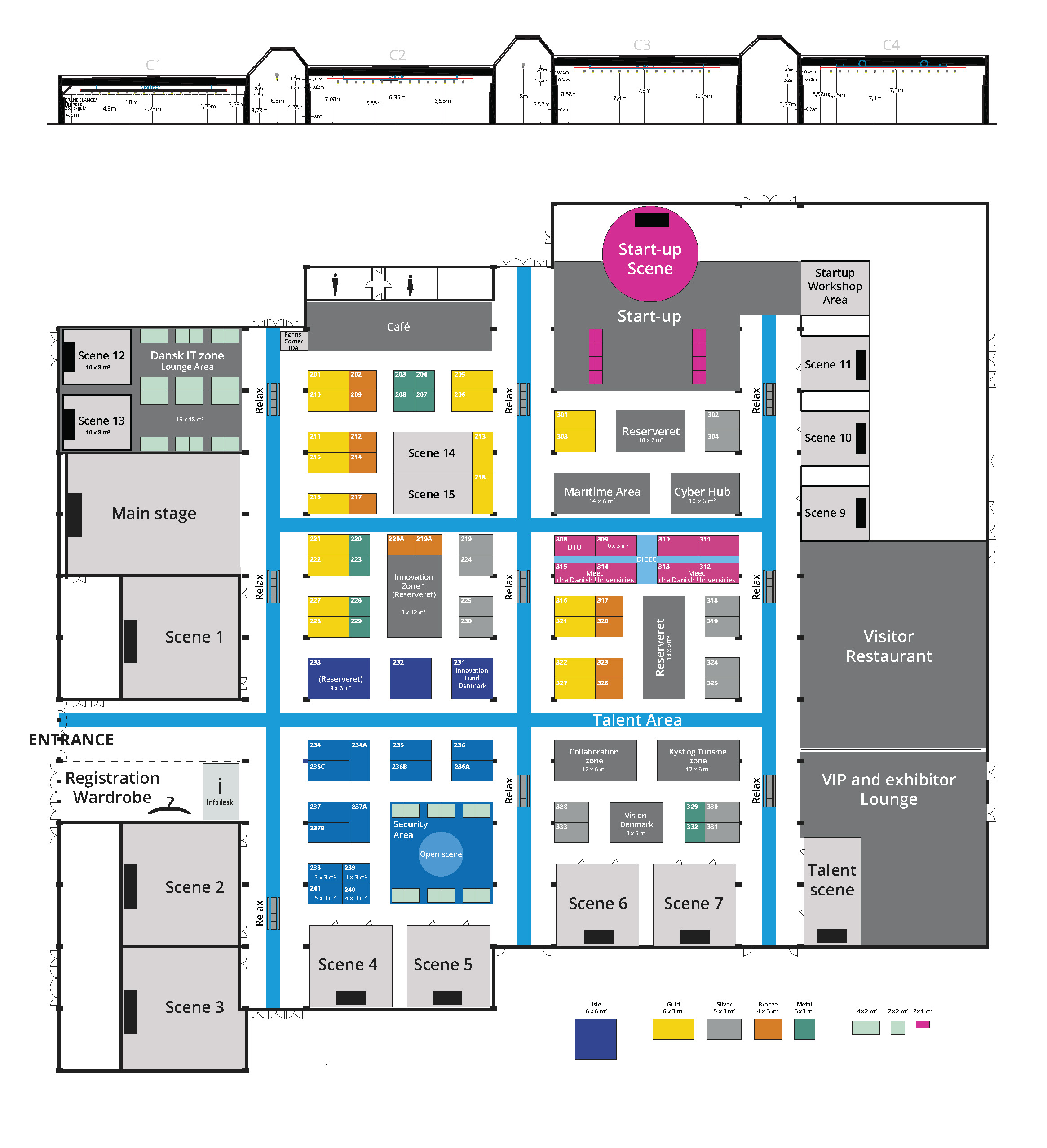 Read more about Digital Tech Summit
In this folder you can find information about this year's event, see last year's exhibitor list, and get a feel of the event and how the exhibition area contributed.