Why exhibit?
Meet partners, customers and suppliers:
Directors, heads of development, business development, IT professionals, production and R&D managers, R&D engineers, municipal managers, project managers, researchers, technicians, students, start-ups and investors.
Pricing for exhibitors 2022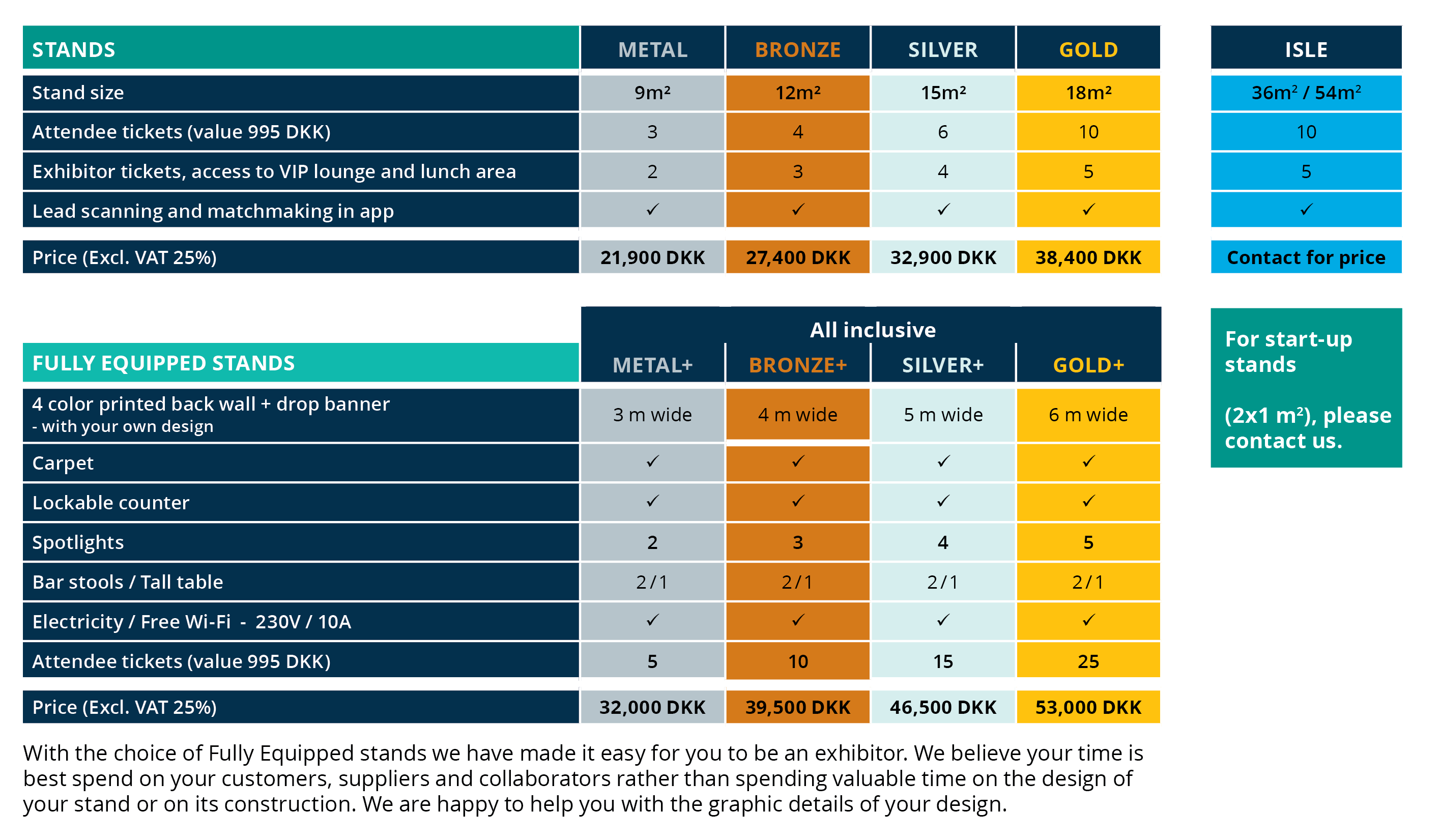 Interested in joining?
Contact
Per Bach
Mobile +45 2810 9504
Email: perbac@dtu.dk
Read more about Digital Tech Summit
In this folder you can find information about this year's event, see last year's exhibitor list, and get a feel of the event and how the exhibition area contributed.