RUC: Hospital robots need scrutiny
Posted:
4 August 2022

04.08.22
By RUC Communication & Press
In a unique new study, researcher from Roskilde University will investigate how well robots perform their tasks in hospitals.
---
Danish hospitals are increasingly using AI and robotic technology to assist and relieve staff in various types of work. A new research project led by Associate Professor of Organisation and Management Jette Ernst will investigate how the use of robotic technology affects work in the country's hospitals.
Jette Ernst is just one of the many researchers at Roskilde University working on crucial societal issues in the field of new digital technologies in the healthcare sector.
"Robots are increasingly used in Danish hospitals and are integrated into the planning of tasks in the new hospitals. When robots take over all or part of the work of professionals, it often leads to unforeseen changes that are important to understand," explains Jette Ernst from the Department of Social Sciences and Business at Roskilde University.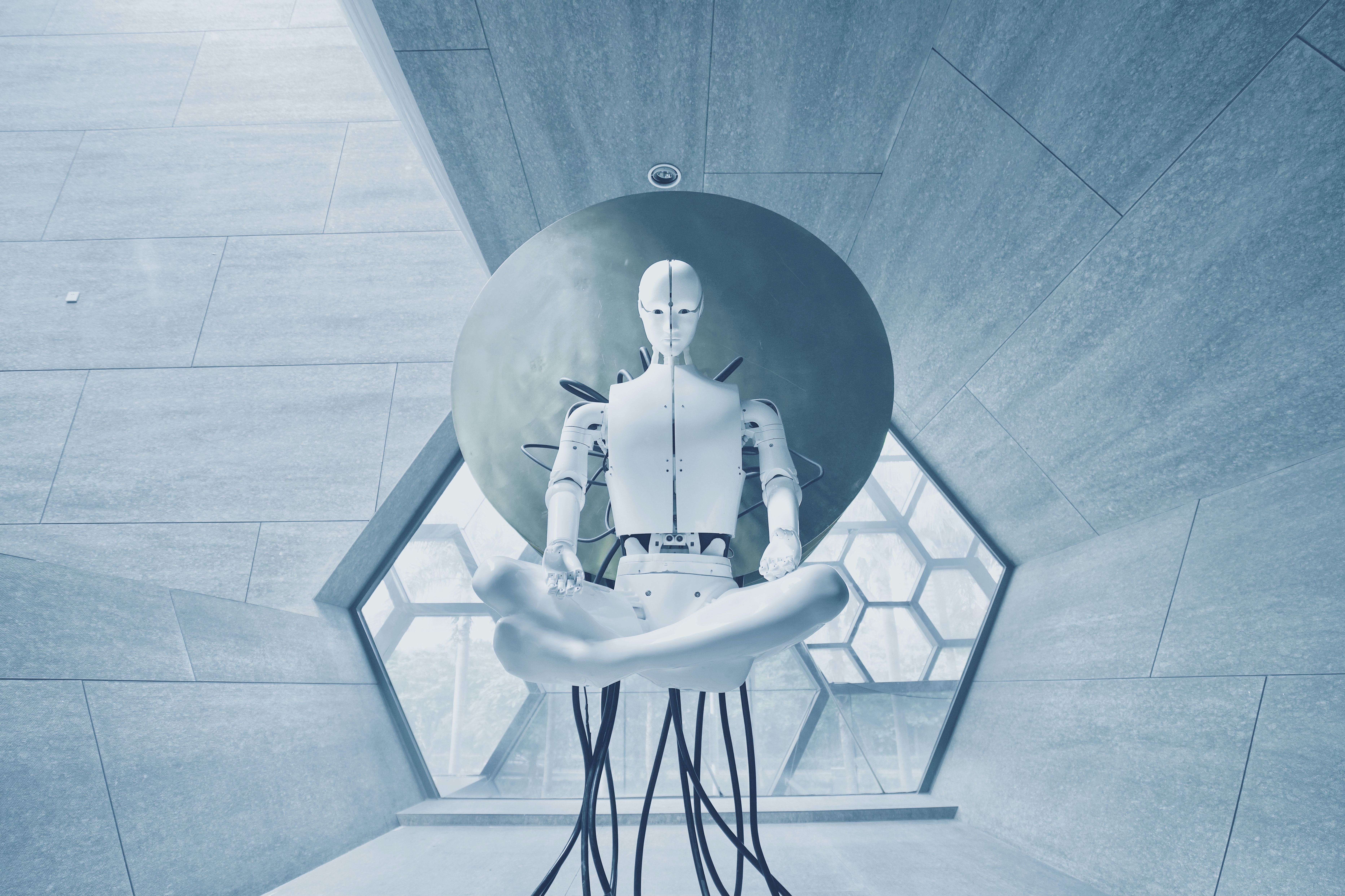 This image does not represent robotic technology discussed in this article. Image credit: Unsplash.
One argument for automating work with robots is that some robots can perform a task better or faster than humans, or that robots can take over so-called menial work. In theory, this will relieve pressure on staff and save time, which can then be freed up for other tasks. But there is a real lack of knowledge in this area:
"We know very little about what actually happens when robots are used to automate and take over part of the daily tasks in hospitals. We lack knowledge about how robots affect work, the outcome of work, and how staff experience robotics. We also lack knowledge about how local adoptions of robotics are influenced by the ideas and interests of politicians and hospital management regarding automation and robots," says Jette Ernst.
The research project will generate new knowledge in this area through fieldwork and interviews conducted in two Danish hospitals. The project includes two types of robots and different professionals in their work with or in relation to the robots. The project also includes studies of national, regional and local documents that describe strategies and ideas about opportunities in robotics and automation.
---
Researchers from Roskilde University at Digital Tech Summit 2022
At Digital Tech Summit 2022, researchers from Roskilde University will talk about the use of digital technologies and data in the healthcare sector in two sessions: "Advanced Diagnostics using AI in Health" and "Understanding health data – Perspectives from current epidemiological challenges".
You can meet the following researchers:
Professor Lone Simonsen, Department of Science and Environment, Roskilde University – Title: "Reflections on pandemics"
Assistant Professor Maarten van Wijhe, Department of Science and Environment, Roskilde University – Title: "Pandemic research: digging through books and bytes"
Professor Henning Christiansen, Department of People and Technology, Roskilde University – Title: "Overview on Advanced Diagnostics using AI in Health"

---
Title of research project: Robot technology in hospitals: An extended ethnographic study of the next generation of organizational practices
Grant: DKK 2,877,261 from Independent Research Fund Denmark
---
Further details
For further information, contact:
Rune Egedal Westergaard
Senior Business Unit Manager and coordinator for Roskilde University's participation in Digital Tech Summit 2022
Mobile: +45 61951236
Email: rew@ruc.dk