DTS pre-event: DIREC & YREA - Summer school awakens ideas for tech startup
Posted:
8 June 2022

25.05.22
by Hanne Kokkegård
photo by Mikal Schlosser
---
Young Researcher Entrepreneurship Academy equips PhD students and postdocs with a mindset to increase interest in entrepreneurship.
---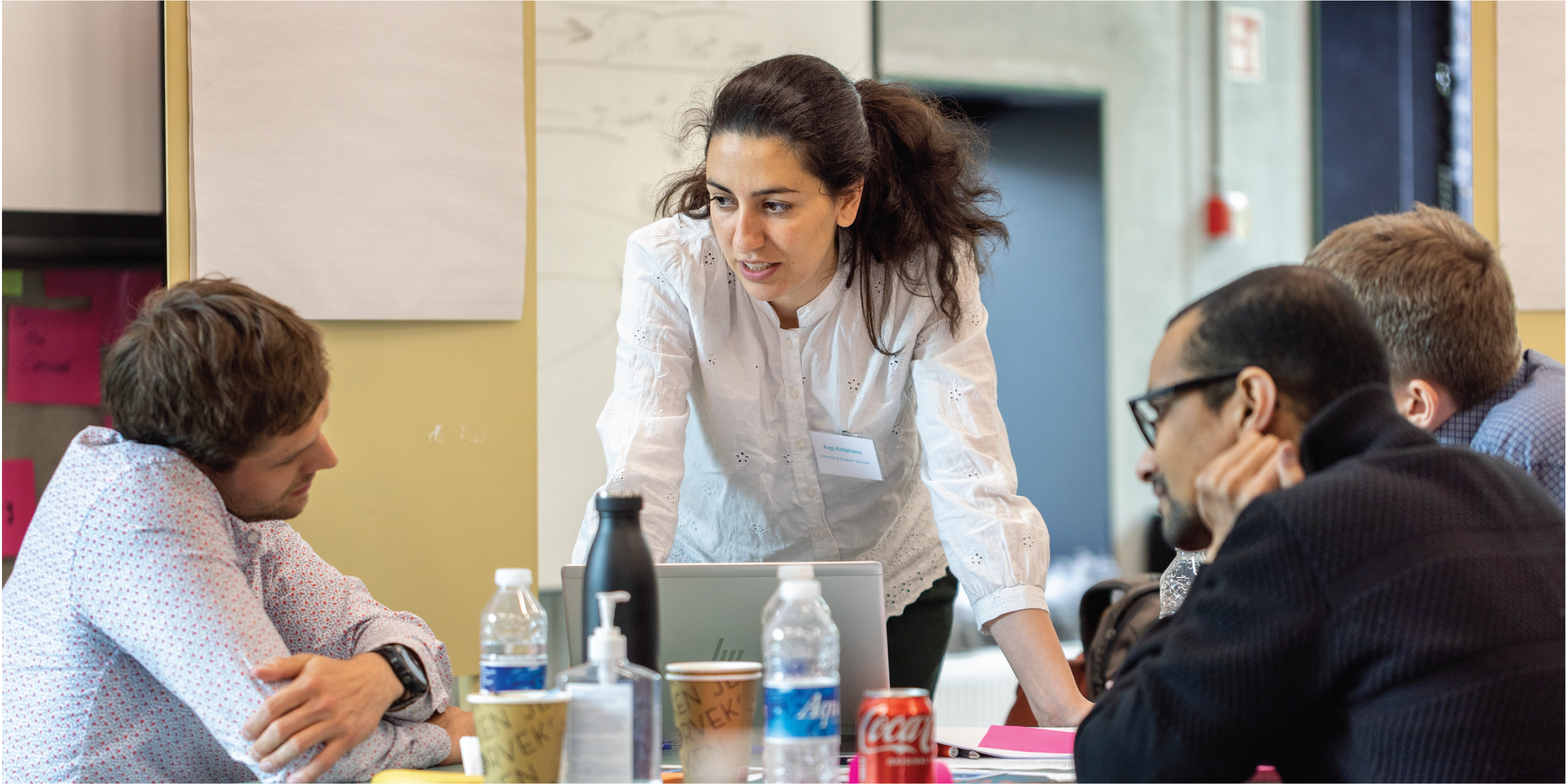 Each year, many millions of Danish kroner are posted in computer and data science research in Denmark to, among other things, bring Denmark to the forefront with new digital ideas. It can e.g. be seen through the establishment of the three major national initiatives in the digital field; DIREC, Danish Data Science Academy, and Pioneer Centre for Artificial Intelligence.
A new, national summer school 'Young Researcher Entrepreneurship Academy', supported by DIREC, has just brought together the three organizations to strengthen PhD students and postdocs' wish to create a startup in computer science and data science.

During three intensive course days at DTU Skylab, 53 young people from DTU and six other universities have trained in the mindset that can lead to becoming a tech entrepreneur when, during their research, they encounter something that can turn into more than a research result, explains Mark Riis, Head of Innovation and WP leader of DIREC's work with entrepreneurship:

"It is often the young people who come up with the wild, fantastic and innovative ideas, and we hope our summer school will start the entrepreneurial fire so they would like to build a company around an idea they get through their research. At the same time, the potential is huge, especially because of more young researchers in the field these years."

Methodical approach to startup
At the summer school facilitated by DTU Skylab, the young researchers have covered all aspects of the startup environment and alternated between practical exercises, inspiring presentations, meeting with role models, talking about the strength of diversity, and they have cultivated their network.

The programme has included what it takes to start and run a startup (mindset and qualifications), how to build a tech business around a research result, and how to balance the career between the university and the company - so it's not an 'either-or '.

Mikkel Hansen is almost two years into his Industrial PhD in data science at CBS and at Danske Bank. He is very interested in entrepreneurship and is happy that the summer school has taught the participants that there is a kind of roadmap for entrepreneurship:

"It is interesting to know that the establishment and operation of a startup is largely based on a methodical approach, where you do the same things a second, third and fourth time. And it fits in very well with our way of working as data scientists, because methods and algorithms take up a lot of space."

We ask women not to lose
The summer school has also focused on female tech entrepreneurs. Figures show that even though there are female founders or co-founders behind 27 percent of the startups, they land only about 8.2 percent of the total capital. If a woman has created a startup idea on her own, she gets only 1.5 percent of the capital. A trend that is confirmed in several international scientific articles.

At the summer school, Tech Entrepreneur Mikkel Næsager, founder of We Promote Women and Industry Fellow at DTU Entrepreneurship, talked about the bias (prejudice and stereotypical perceptions) that affects women when investors need to assess women's startup pitches. And provided tools to equalize bias.

Popularly speaking, investors ask two kinds of questions depending on whether it is a man or a woman who pitches a startup idea.

"We ask women not to lose, and we ask men to win. For example, an investor could ask a male entrepreneur how big a market he wants to conquer, while a female entrepreneur will be asked how she will try to protect her market shares," says Mikkel Næsager.

"There is a big difference in the questions, because the first one is about the entrepreneur's dreams, hopes, and beliefs for the future, while the second indicates the entrepreneur per default is under pressure and in the loser role. But research also shows that if women learn to recognize the type of questions, then by answering in a certain way they can eliminate the difference in the capital raising," says Mikkel Næsager.

Important to meet role models
PhD student Paula Lopez Diez from the Visual Computing section at DTU Compute was one of just 13 female participants at the summer school. She is surprised how few women are in the startup environment and how few manage to get capital.

"The problem of bias is difficult to change, but we have received good advice on how to detect questions and turn them around. I think these types of sessions are very important to raise awareness of gender bias and provide useful tools to prevent it," says Paula Lopez Diez.

"While the younger generations and universities are much more aware of involving women, it may be more difficult in the real world. But entrepreneurship appeals to me, and there are many opportunities within our field of research. That is why it is important to see role models who can inspire us, women, to choose the entrepreneurial path. And we have some good days with practical exercises, so we get hands on and the ideas fly around the room," says Paula Lopez Diez.

A lack of gender diversity is also relevant for the male participants because, according to Mark Riis, the research shows that a strong team embraces both women and men.

"If everyone looks and thinks the same, it can damage the ability to get new ideas, so the risk of being hit by bias must not deter them from collaborating with women when you can counteract bias. And investors will also miss out on good cases if they shut down female entrepreneurship ideas," says Mark Riis.

One of the themes at this autumn's largest Nordic university-based tech event 'Digital Tech Summit' (DTS) will be the need to strengthen the framework for more female tech entrepreneurs. DTS will be held in Bella Center Copenhagen on 25-26. October 2022.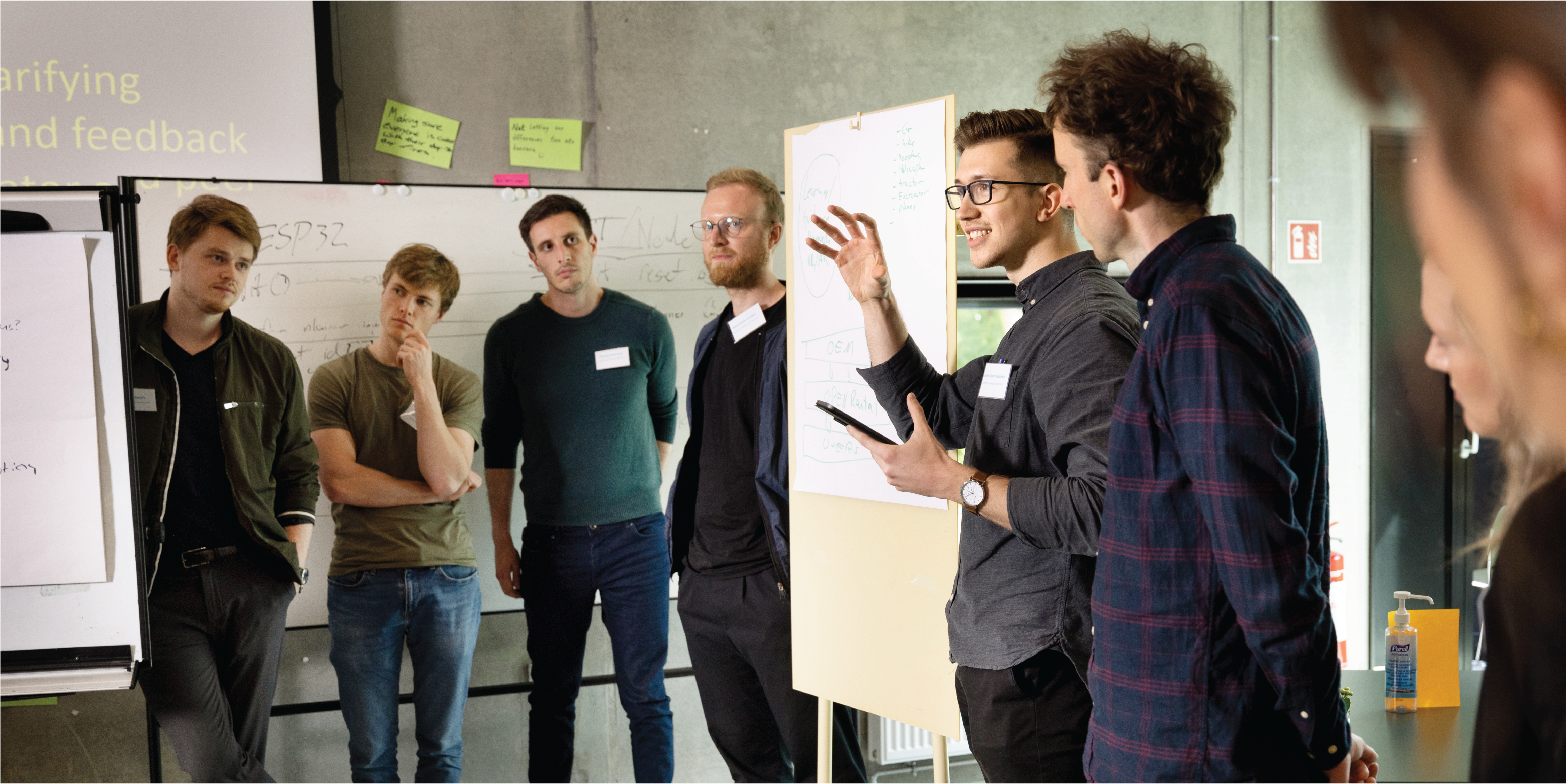 ---
About Young Researcher Entrepreneurship Academy
The summer school, Young Researcher Entrepreneurship Academy - YREA, is a DIREC-supported project. The course is being held in collaboration with DDSA, which has also supported the course, The Danish Foundation for Entrepreneurship, and the AI Pioneer Center. Read more at DIREC and at DTU Course Base.
---
Read the original article here:
https://www.compute.dtu.dk/english/news/nyhed?id=883178a1-b6d1-47a3-8951-b7bff9d9cca0