Dear authors, please note that there is

currently an ongoing ca

ll for papers.
IMPORTANT DATE:
6 March 2022:
Full-paper submission deadline (will NOT be extended!)
dd.mm.2022:
Notification of acceptance (revised papers can be resubmitted until after the conference)
dd.mm.2022:
Early bird registration deadline
May 2022: SEFOS II conference
thereafter
: Deadline for the resubmission of revised full papers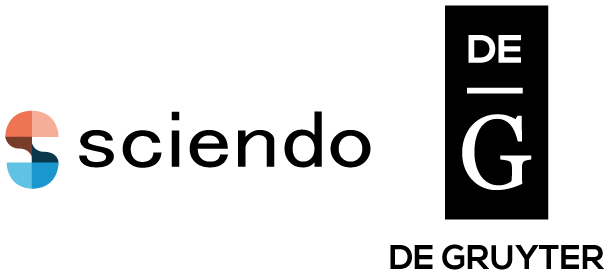 SEFOS II has teamed up with the proceedings branch of deGruyter, "Sciendo", to publish widely visible (open access) article-length proceedings papers (10-15 pages including figures and references or about 5,000-7,000 words). The paper template is available here:
doc
The SEFOS II proceedings will be submitted to major indexing services, such as DOAJ, Publons, Web of Science (CPCI), Semantic Scholar, Google Scholar, etc.
Follow this link to the paper submission ..
.
SELECTION OF SCIENTIFIC AREA TOPICS

- Coarticulation within and across the segment-prosody divide
- Inter-individual differences in the production and perception of articulation and prosody
- Effects of age, gender and other speaker-specific features on patterns of articulation and prosody
- Cross-linguistic comparisons of patterns of articulation and prosody
- Patterns of articulation of prosody in first and foreign language acquisition
- How environmental/adverse conditions shape articulation and prosody
- (Dis)Entrainment and other conversational effects on articulation and prosody
- Interplay of articulation and prosody in conveying communicative meanings and functions
- Interplay and representation of articulation and prosody in speech technology
- Interplay of articulation and prosody in speech perception
- Articulation and prosody in multimodal communication
- Effects of speaking styles on the production and perception of articulation and prosody
- Articulation and prosody in human-machine interaction
- Corpora, tools, and devices related to (an integrative) articulation and prosody research
- Annotation or analysis methods related to (an integrative) articulation and prosody research